Liliana Bravo, Senior System Engineer
B.S., Systems Engineering, Universidad Nacional del Callao, Peru; MCSE
Liliana is responsible for maintaining CGNET's mail hubs, support upgrades and migration to new platforms and operating systems using Microsoft technology and products to support complex worldwide computer systems. Prior to CGNET, Liliana worked as System Administrator of the International Potato Centre in Lima, Peru, for nine years.
Karin Cornils, Senior Systems Engineer, B.S., Electrical Engineering, University of Tennessee
Karin is responsible for maintaining CGNET's mail hubs, and for supporting upgrades and migrations to new platforms, operating systems, and applications. Prior to CGNET she worked for flight projects at NASA Langley in Hampton, Virginia. She is fluent in German and speaks some Spanish.
Rose Haire, Senior Technical Advisor, B.A., Organizational Communications, University of North Carolina
Rose provides IT management and support services to CGNET clients in the eastern United States. Prior to joining CGNET, Rose provided technical support, database administration, quality assurance, training, Website services and technical documentation to Wells Fargo Bank, Wachovia Bank, Wachovia Securities, and Dictaphone Corporation.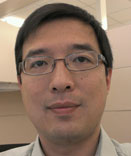 Richard Hsu, Data Center Engineer, B.S., Computer Science, California State University Hayward
Richard specializes in network storage, routers, switches and operating systems.  At CGNET, he is a part of our engineering team and has major responsibility for our SANs and our VMware infrastructure. Prior to joining CGNET, Richard provided various IT services to Celeros Corporation, the California State Automobile Association and Phillips Semiconductor.
Tom Knudsen, Accountant
B.S., Business Administration, Emphasis in Accounting, College of Notre Dame
Tom is responsible for CGNET's accounting system, including accounts payable, accounts receivable, general ledger, preparation of reports and cash flow. Previously, Tom worked as a fiscal manager for the Center for Independence of The Disabled for nine years, where he was in charge of all financial data, billing, payroll and payables. Tom has more than 30 years of accounting experience as a staff accountant, senior accountant and full charge bookkeeper.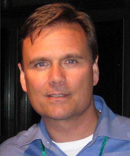 Mark McCullough, Senior Technical Advisor
BA, Business Management, Eastern Kentucky University
Mark has worked for the past 19 years with Non-Government Organizations (NGO's) and non-profits, including fhi360, The International Rescue Committee and the Duke Endowment. He was responsible for fhi360's global infrastructure consisting of LAN, WAN, Server, Storage, Disaster Recovery and Cloud technologies for over 75 offices in 32 countries in North America, South America, Caribbean, Africa, and Asia. He was also responsible for creating a global VSAT network consisting of over 25 ground stations which utilized WAN acceleration technologies providing private Cloud and global VoIP services.
Dennise Ong, Senior IT Engineer
M.S., Computer Information Systems, Golden Gate University
Dennise provides support and troubleshooting for hosted applications, particularly Web and database applications. Before joining CGNET, Dennise worked as a network and IT support specialist at a number of organizations, including Current TV, iGames and the non-profit ecology organization, ARC. Prior to moving to the United States, Dennise was a senior executive in retail measurement and services for A.C. Nielsen in Manila. He is fluent in Filipino and English and conversant in Mandarin and Taiwanese. He is a Cisco Certified Network Associate.
Anthony Ordaz, Customer Support Specialist, Information Technology, University of Phoenix
Anthony monitors, troubleshoots, documents and escalates CGNET network-related problems. Before joining CGNET, Anthony provided IT technical support at GGC Inc., SAP, Payment Processing Inc., and AT&T.
Mohamed Osman, Client Services Specialist, B.S. Network Communication Technology, DeVry University
Mohamed monitors, troubleshoots, documents and escalates CGNET network-related problems. Prior to CGNET he worked at Neopost as data analyst and Abovenet as system support tech. He speaks English, Somali (native) , Amharic (Ethiopian language) and has a good understanding of Arabic.
Dante Palacios, Global Technologies and Services Manager
B.S., University of Lima
Dante maintains CGNET's mail hubs, and supports upgrades and migrations to new platforms and operating systems, particularly those involving Microsoft Exchange, Active Directory or virtualization. Prior to CGNET he worked for the International Potato Center as a server administrator. Dante is a VMware Certified Professional, and he is fluent in Spanish and English.
Christopher Rini, Client Services Specialist
Christopher divides his time between various administrative duties at CGNET and pursuing his education at Foothill College. Before coming to CGNET, Christopher worked at Apple Inc.
Lonni Ton, Systems and Network Engineer
B.S., Computer Science, Sacred Heart University
Lonni is a leader of CGNET's 24/7/365 team that is responsible for monitoring, troubleshooting, documenting and escalating any CGNET network-related problems. She also provides project management and advanced technical support, including Traveler's Access Service support. Lonni is also responsible for maintenance and administration of AntiVirus, Monitoring, Documentation, and Backup systems. Before joining CGNET, Lonni owned and managed her own business. Before that, she was a network administrator at Microphase Corporation and a PC support technician at Nash Engineering.
Harvir Virk, Customer Support Specialist, B.S., Information Technology, Heald Business College
Harvir monitors, troubleshoots, documents and escalates CGNET network-related problems. Before joining CGNET, Harvir provided technical and administrative IT services for Digital-X, Stanford University, Menlo Logistics, Motel6, Solectron and Atmel Corporation.
Issa Lawali, Field Consultant
Certification of Accreditation, First Year Agronomy Studies, Faculty of Sciences, Niamey Abdoul Moumouni Dioffo University; Baccalaurat, Exact Sciences (Maths & Physics), National Lyce of Tahoua
Issa is based in Niamey, Niger, and is part of the Fidafrique installation and support team. This project involves the installation of a Cobalt Qube — a self-contained LINUX server — to provide e-mail, file sharing, and web access for selected IFAD projects in West Africa. Issa has 18 years of experience serving organizations in West Africa in the areas of IT implementation and management, LAN administration, programming and user training.
Yang Yiming , Field Consultant
MCSE, B.A. English and Computer Science, Suzhou University
Yiming has had more than 10 years of IT consulting experience with various companies in Beijing. He has been able to build solutions for clients successfully throughout the years. In college, he double majored in English and computer science; and now heads his own IT consulting firm. Yiming has worked with various organizations such as the World Wild Fund for Nature, UNFAO and The British Chamber of Commerce in China. Currently, Yiming is responsible for our onsite consulting in China.
Kishore Bhargava, Senior Technology Consultant
B.Sc., The University of Delhi
Kishore Bhargava is based in New Delhi, India. He has worked with and for CGNET for 20 years. Kishore provides consultancy in the areas of IT Operations, System Administration, Facility Management, Network Administration, Security, System Design, and Training. Regions covered for CGNET have included South and South-East Asia, East and West Africa, USA and China. Kishore managed entire IT departments (from 250-1500 users) for CGNET clients in Indonesia, Philippines, and Kenya. He has also provided on-the-ground support to many CGNET clients including Ford Foundation, Packard Foundation, Family Health International (FHI), CARE, Center for International Forestry Research, International Rice Research Institute, International Development Research Center, International Crops Research in Semi-Arid Tropics, International Fund for Agricultural Development and many others. Kishore is a expert contributor to several respected technology magazines and a regular presenter on a Delhi-based technology television program, "Gadget Guru."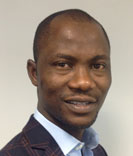 Kadir Salami, Senior IT Consultant, M.S, Information Technology, Ladoke Akintola University of Technology
Salami provides IT management and support to CGNET clients in Nigeria. Prior to joining CGNET, he headed the consulting firm, Techspecialist Consulting Ltd., and provided system and network administration services to the United Nations Office on Drugs and Crime, and Quanteq Technology Services.