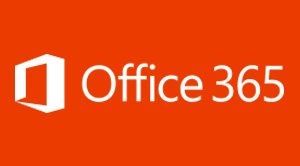 CGNET has provided hosted email/messaging since its inception in 1983. When we started, there were a large number of messaging systems to support. Over time, most everyone has standardized on Microsoft Exchange for their messaging needs. And we provide hosted Microsoft Exchange support for many of our customers.
Ironically, it used to be the case that you had to be a large organization to be able to justify using a hosted messaging provider. That's because CGNET had to recover the fixed costs to provide Microsoft Exchange by spreading those costs across only the messaging users in the organization. That's been easy to do for organizations with a large number of email users. But what about the little guys; the organizations that couldn't afford their own IT resources but still wanted a best-in-class email and messaging solution?
Well, now there's a solution.
The Seven Reasons
CGNET is pleased to offer Microsoft's "cloud-based" messaging and productivity solution, Office 365.  Office 365 is great for organizations of all sizes, but it's especially valuable for smaller ones.
Your users are almost sure to already be familiar with Microsoft Outlook/Exchange and Office.
There's no hardware to manage.  The service runs on servers maintained by Microsoft.
You can use the service on non-Windows devices, like smartphones and tablets.
Pricing is on a per-user-per-month model, so you only pay for the subscriptions you need.
It's easy to add or remove users as your organizations grows or shrinks
There are a variety of subscription plans to choose from, ranging from email-only plans to others which include Microsoft Office, SharePoint for collaboration, and Lync for voice and instant messaging.
CGNET can help you with the work required to set up the service and migrate your existing mail.
What's really great is that CGNET is able to provide special pricing to qualifying non-profits!  So if (like many of your customers) you're long on desire to make the world a better place, but careful with your cash we can help you out!
Microsoft Office 365:  now organizations of all sizes can afford the best messaging and productivity tools!
For information on pricing and different service plans, click here, or call (650) 833-7061.