CGNET Customer Highlight: ICRISAT has made farmers more efficient with their Simple SIM Card Implementation
India's GreenSIM initiative gives rural farmers access to tech and essential real-time information. Assisting them in becoming more efficient and productive.
What is the GreenSIM?
The concept of GreenSIM started in 2002, when the Telangana government recruited the nonprofit International Crops Research Institute for the Semi-Arid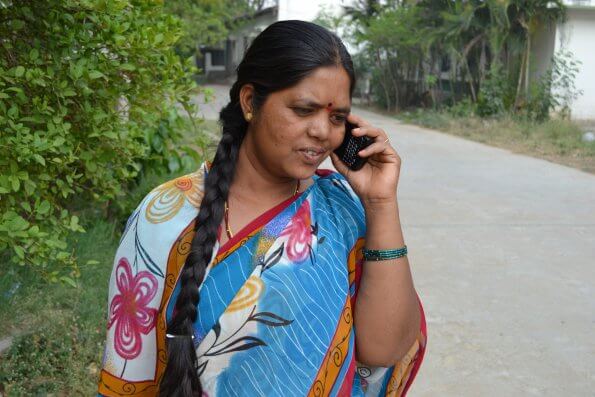 Tropics (ICRISAT) to train farmers in drought-prone regions to develop preemptive agrarian practices. ICRISAT sought out local collaborators to put the effort in motion in assisting local farmers with crop and weather related damages. A self-help collective of female farmers known as Adarsha Mahila Samakhya (AMS) came forward to get the crop managing assistance being offered.
Researchers from ICRISAT visited these villages in the states of Telangana, Andhra Pradesh, and Karnataka, surveying the farmers from AMS to understand their challenges. In each state, the institute started by creating a "Village Knowledge Center," which is a kiosk for local farmers that helped to educate them on using mobile devices and computers to extract agricultural information from static websites. This "Village Knowledge Center" is important because a lot of the farmers had no prior exposure to electronics due to the cost of these items and where the farmers were located.
At first, the farmers ran into issues with this process because the websites they were getting the information from were entirely in English.This was a problem because not only is it a foreign language for them, but most of the Indian farmers are woman who were illiterate, which left them unable to read the website's text in any language.
V.V. Sumanth Kumar, a scientist at ICRISAT, knew that the literacy levels of farmers are low in India, and she announced how they decided to go with targeting mobile devices to help educate the farmers. Instead of SMS which requires you to read, they choose to go with voice messages.
GreenSIM was birthed from this need and was designed to optimize agricultural prosperity in developing countries. The GreenSIM device uses the core functions of a SIM card (transmitting calls and texts) to deliver free voice messages to local farmers, offering updates relating to growing and selling crops.
Getting this project started required ICRISAT to equip a group of about 7,000 farmers with GreenSIM-activated cell phones and began to send text messages five times a day that were received as outgoing calls. These calls covered the weather forecasts, agricultural advice (crop rotation, fertilizer-blend recommendations, adaptation to climate change) crop-pricing and market activity alerts.
How were the farmers impacted?
ICRISAT made additional tweaks to the program and determined that farmers would respond to the informative alerts better if they heard them from other farmers. So now the GreenSIM setup dictates that message text gets verbally translated to local languages of the farmers, who record and email those files to ICRISAT.
Vimalamma Jawadi, a farmer from Telangana village of Janampet, said her profits have increased from 5,000 to 20,000 rupees ($80 to $310) since she began to use the GreenSIM in 2012. Before she was introduced to the GreenSIM she was only growing one crop. Now with the GreenSIM messages alerting her to the benefits of crop rotating, she has incorporated rice, corn, millet, and peanuts into her three-acre plot, dramatically increasing her chances of a successful harvest.
Expanding the GreenSIM ecosystem
Since the GreenSIM has had such a success, ICRISAT has developed the GreenPhablet, a GreenSIM-equipped phones-tablet hybrid. The GreenPhablet has been designed and implemented to be a mobile version of the Village Knowledge Center.
The GreenPhablet requires internet access, so an extension worker has to collect the data of their locally designated farmers, their land, and practices. This is done in order to procure a database with information that can be pulled and shared with individual farmers.
What's next?
ICRISAT has also seen great success with assisting farmers in increasing their harvests by collaborating with other nonprofits to bring services to developing countries like Africa and Asia. ICRISAT continues to seeks partnerships that will help address finance, health and education.