CGNET Customer Highlight: Japan and AfricaRice promote the 'RiceAdvice' app in an attempt to increase rice yield and youth employment in Nigeria and Mali
Recently, Africa Rice Center (AfricaRice) received a $1.8 million grant, from the Government of Japan, for AfricaRice to launch a 1-year project that will create a customized crop management decision support tool – called RiceAdvice – in Nigeria and Mali. RiceAdvice was developed to help grow rice productivity, increase rice farmers' ROI potential, raise youth employment, and reduce environmental footprints compared to existing farmers' output.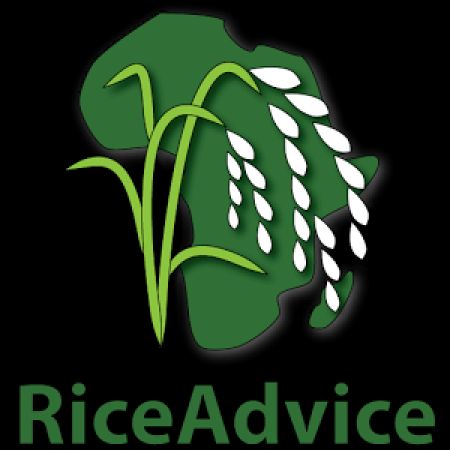 The goal of this project is to contribute to the longevity of food security and overall stability of these two countries. The target of this project is to train 200 people, including youth and women, in these countries in the use of the RiceAdvice app and good agricultural practices on rice cultivation. The people being trained will in turn help serve as advisory service providers offering tailor-made recommendations generated by RiceAdvice to 12,000 farming households.
If this project is successful, it will potentially increase rice yields in the target areas in Mali and Nigeria by 20% (which is an increase of about 23,460 tons). From these numbers, the expected increase in income of 12,000 farmers using the RiceAdvice recommendations is estimated at about $4.5 million the end of the 2016 cropping season.
What does the future hold?
When explaining the potential of RiceAdvice, AfricaRice Agronomist, and Project Coordinator Dr. Kazuki Saito stated, "Studies by AfricaRice have shown that compared to farmer practices, the adoption of RiceAdvice recommendations can increase rice yield by about 20%, leading to an increase in profitability of about $200 per hectare per season"
Many farmers in Africa are not aware of fertilizer or at least the right type, dosage amount, or the timing of the fertilizer application. RiceAdvice is an Android-based decision support tool that will allow rice farmers to apply mineral fertilizer more effectively in an attempt to optimize rice yield production, profits and reduce waste.
RiceAdvice can help farmers distinguish between the best fertilizer options that are available for purchase, based on nutrient requirements and prices. It can also help a farmer determine their target yield level based on their budgets.
The decision support tool was developed using AfricaRice's databases on improved crop management options. It has been tested, validated and fine-tuned by consulting with the local farmers. More than 90% of farmers who used the tool in Senegal and Nigeria are willing to continue to use it.
Will implementation be an issue?
RiceAdvice only requires an internet connection when the app needs updating, it generates the guidelines in villages and fields without it. The expected users of the RiceAdvice app will be farmers, extension workers, traders, agricultural entrepreneurs and development agencies in Africa. The African development agencies are interested in receiving expert advice for rice production.
The RiceAdvice app was demonstrated at an Inception Meeting accompanied by AfricaRice scientists and partners. AfricaRice partners spoke on their experience with using the tool in Nigeria, Mali, Burkina Faso, Ghana, and Senegal. Additional meetings with partners and the press are being organized in Nigeria and Mali to inform the public about AfricaRice's innovative project and the projected impact it will have.
This project will be monitored and assessed for the impact on participants and there are follow-up plans to monitor the RiceAdvice beneficiaries once the project is completed.