A New Kind of Mobile Experience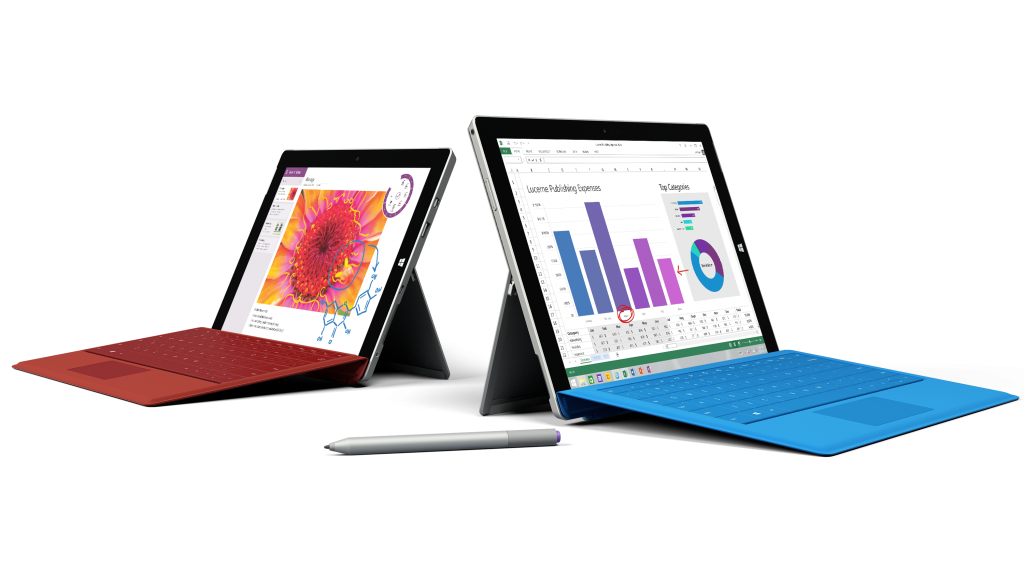 Microsoft has announced the newest member in their family of devices described as "the tablet that can replace your laptop." The Surface 3 is designed for maximum versatility by combining the best features and usability of both a traditional laptop and a tablet. It has a detachable full-sized keyboard to go along with its 'multitouch' touchscreen & the Surface Pen.
Both the Surface 3 and Surface 3 Pro are under 2 pounds (1kg) and could very easily be slipped into a bag or briefcase without taking up as much mass as a traditional laptop.  They feature Intel processors and the full range of wireless options.
The Surface has both front-facing & rear-facing camera, and stereo speakers, and up to 8 hours of battery life. Rounding out the technical features are a full-size USB 3.0 port, microSD card reader, and a Mini Display Port.
Accessories and Extras:
The new Surface Pen is designed specifically to work with the Surface Pro 3 (and is not compatible with older models) and to interface with Microsoft OneNote, as well as a variety of other applications.  The new version of the Pen—now available in one of four colors—allows what Microsoft calls, "the most natural writing and drawing experience on a tablet."  It is included in the Surface 3 Pro box.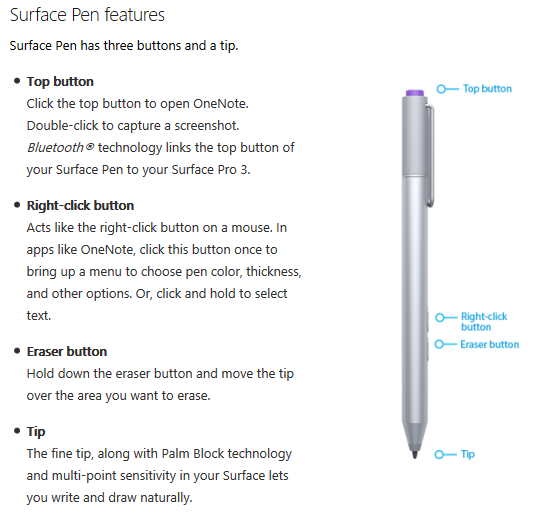 Neither version automatically ships with the most important accessory: the Type Cover. The Type Cover functions both as a screen protector and is the critical ingredient that transforms the Surface into a laptop form-factor. It's a full-size keyboard with backlit keys, and includes a trackpad as well to complete the laptop experience. It adds a minimal weight and dimension to the Surface itself, so it won't lessen the portability of the total system.
Another useful add-on is the Docking Station. This unit has a plethora of extra ports to allow the setup of a more robust workstation of which the Surface can be the detachable centerpiece. The Docking Station also functions as a charging station for the tablet itself and its peripherals.

---
As for software, the Surface is designed to run full versions of Microsoft's desktop offerings, like Windows 8.1 (and the forthcoming Windows 10) and Office 365, as well as being able to handle any compatible Apps as well–all able to run side-by-side in the same screen, to maximize multitasking potential.
Purchase of a Surface 3 includes a one-year subscription to Office 365 Personal, with full versions of Excel, Word, PowerPoint, OneNote, and Outlook, plus OneDrive cloud storage.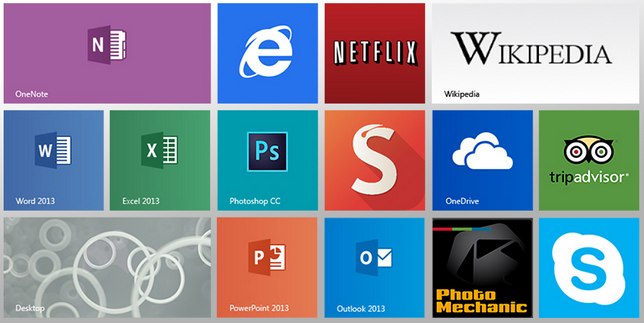 The Surface 3 is available for pre-order as of 31 March, 2015, and will be on sale in stores and online starting 5 May.