AWS Pricing Calculator: Estimate Your Monthly Bill
Below I have supplied a list of resources for your organization to use to help you figure out what your monthly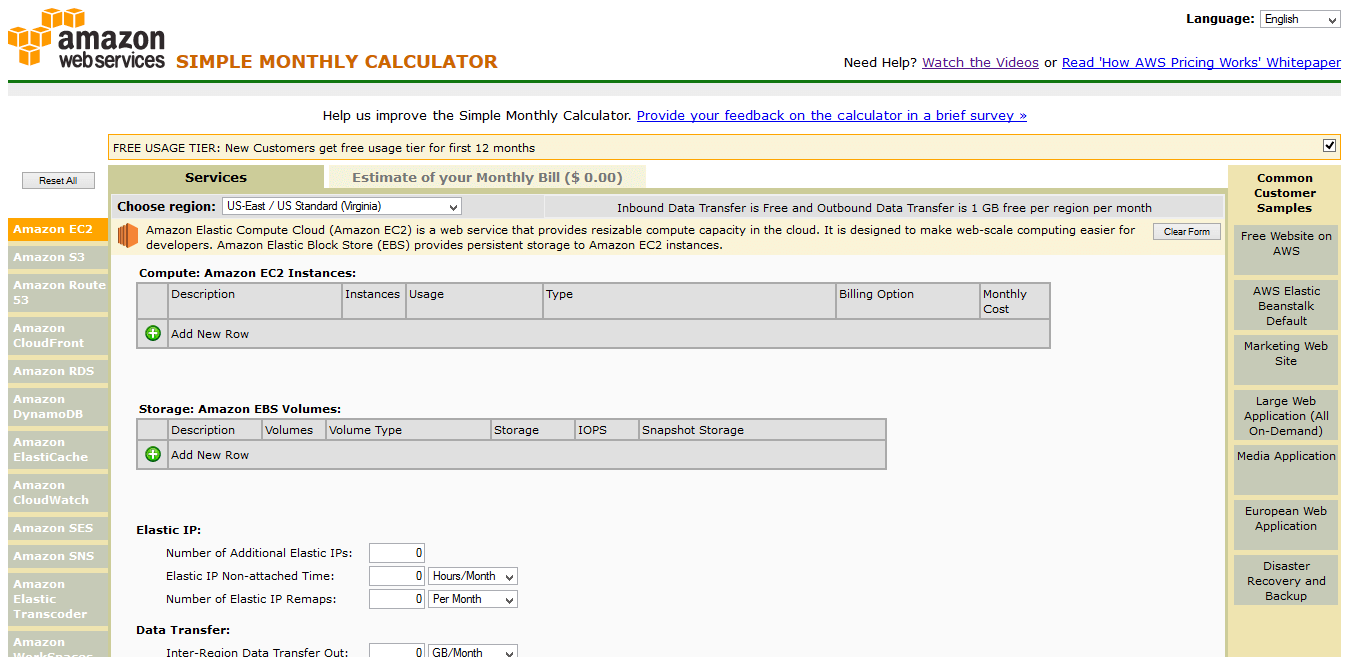 charges will be for using AWS cloud services.
AWS Simple Monthly Calculator: Amazon Elastic Compute Cloud (Amazon EC2) is a web service that provides resizable compute capacity in the cloud. It is designed to make web-scale computing easier for developers. Amazon Elastic Block Store (EBS) provides persistent storage to Amazon EC2 instances.
Amazon EC2 Pricing: Pay only for what you use. There is no minimum fee. Estimate your monthly bill using AWS Simple Monthly Calculator. The prices listed are based on the Region in which your instance is running. For a detailed comparison between On-Demand Instances, Reserved Instances and Spot Instances, see Amazon EC2 Instance Purchasing Options.
Amazon S3 Calculator: Amazon Web Services team has created a cost calculator that lets you plan costing that is liable on your part
AWS Free Tier: The Amazon AWS Free Tier is designed to enable you to get hands-on experience with AWS Cloud Services at no charge for 12 months after you sign up.
AWS Total Cost of Ownership (TCO) Calculator: Use this calculator to compare the cost of running your applications in an on-premises or colocation environment to AWS. Describe your on-premises or colocation configuration to produce a detailed cost comparison with AWS.You can switch between the basic and advanced views to provide additional configuration details
Free Whitepaper: How AWS Pricing Works: This is a 15 page whitepaper from Amazon Web Services, explaining how AWS pricing works.