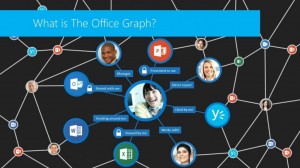 By Tim Haight
To the consumerization of computing, add the Yammerfication of Office 365. At the keynote of its SharePoint Conference 2014 Monday, Microsoft announced a host of new social collaboration features with Office 365 and Yammer. Will these vastly improve organizational communication, be extremely confusing, or both? Read on.
I'm going to be brief here, so if you want the full story on the Microsoft's new Yammer-centric initiatives, here are the places to start. Jared Spataro, the General Manager of Enterprise Social at Microsoft posted on the Office blog Monday and also participated in the keynote at the SharePoint Conference. If you want the big presentation, the SharePoint Conference keynote video is available on Microsoft Channel 9. Spataro's blog post is the single best source to all this that I've found so far. In particular, the screen shots are really clear.  Be sure to click on the "work like a network" link in his post. It goes to a video that expresses the vision. I summarize it as "our company can be one big family on Facebook, only it's Yammer."
I'm not just trying to be funny. "Work like a network" is becoming a Microsoft pitch. The idea is that we should apply the collaboration that we've learned from social networks into our business collaboration. This idea has great potential. Social networks like Facebook and Google Now are moving to present us with information they have decided is relevant to us by examining our behavior: who we like, what we read, what we seek, where we are, etc.
Certainly most organizations could use a lot of help managing information. Most of the ones we work with are still wandering around on their network shared drives and trying to figure out how to manage their email. So addressing these issues with solutions that are as easy to use as Facebook (well, almost) has great appeal. On the other hand, if you've already invested a lot of effort into addressing these issues with something like SharePoint, you're going to have to adjust to a new metaphor. Hopefully, this one will go down easier than Metro.
Back to the content: Microsoft announced four big innovations for users. Others were announced for developers and "IT pros." The four innovations are the Office Graph, Oslo, the Groups Experience and Inline Social Experiences. The Office Graph is an underlying technology. Oslo is the code name for a brand-new application. The two Experiences are integrations of Yammer with Office 365 apps.
The Office Graph
The Office Graph is an extension of Yammer's Enterprise Graph.  It records events in Yammer such as likes, posts, replies, shares and uploads. It maps the relationships between them. Microsoft will be extending this mapping to Office in general, including signals from email, social conversations, documents, sites, instant messages, meetings, etc. Using this map should allow users to be given information of relevance. I wasn't able to find out exactly how this works. It sounds like the mapping that Facebook does of its users' activities, that allows them to place ads contextually, but I'm sure there's more to it than that.
Oslo
Oslo is a new application (not to be confused with the old Oslo app that shows up in searches on Microsoft.com). It builds on the Office Graph, allowing users to access information in categories like "presented to me," "liked by me," "shared with me," "modified by me," "trending around me," and "viewed by me." Information in the selected category is displayed on cards in the Oslo page. Spataro's blog post, referenced above, has a couple of nice screen shots that may help…
The Groups Experience
This appears to be an easy way to set up groups in Yammer. The new thing is its extension across all the Office 365 apps. You will be able to create a group while in any Office 365 app and immediately provision the group with an inbox, social feed, calendar and document library. You will be able to combine group information with your individual information inside Office apps. For example, the group calendar can be displayed along with your personal entries in your Outlook calendar. You will be able to display your Yammer feed inside Outlook. You will be able to see your Yammer entries in your inbox. I'm sure there's more.
Inline Social Experiences: Office 365 and Yammer
I'm just going to quote Spataro here, in case you didn't link to his post: "We're adding Yammer conversations to documents in SharePoint Online and OneDrive for Business; we're making it easy to post updates, documents, and emails to Yammer from SharePoint Online and Outlook; and we're continuing to enhance the integrated social capabilities in Microsoft Dynamics CRM. In the future, we'll integrate Yammer with Lync and Skype to enable a full spectrum of social interactions, from asynchronous posts to audio and video."
What Does It All Mean?
I think Microsoft has realized that people regard SharePoint as more difficult to use than many of the new collaboration apps. In order to compete it has to become fundamentally more social. This is true even though SharePoint has a lot of features that most collaboration apps lack. It's not going to be either/or; it's not "Goodbye SharePoint, Hello Yammer!" by any means. But things are "trending," as one might say, in that direction. Near the end of his post, Spataro says, "While we're committed to another on-premises release of SharePoint Server – and we'll maintain its social capabilities – we don't plan on adding new social features. Our investments in social will be focused on Yammer and Office 365, so that we can innovate quickly and take advantage of the viral user adoption that is so important to the natural network effect that makes social so powerful."
What will happen next? Veteran Microsoft watcher Mary Jo Foley reported Monday that Oslo will be available to Office 365 users in H2 2014. Oslo is part of an Office 365 Early Adopter Program to which Microsoft is currently recruiting users.