Collaboration, Syncing Files, iOS Functionality and File Restoration in Office 365
Office 365 keeps getting better and better in the business of collaboration. Live editing in OneNote, OneDrive and SharePoint in the cloud has made previous file-storage offerings seemingly obsolete. The ability to sync on multiple devices and access content anywhere there is an internet connection makes it easy to continue working as you move around. Live editing from an iPad on a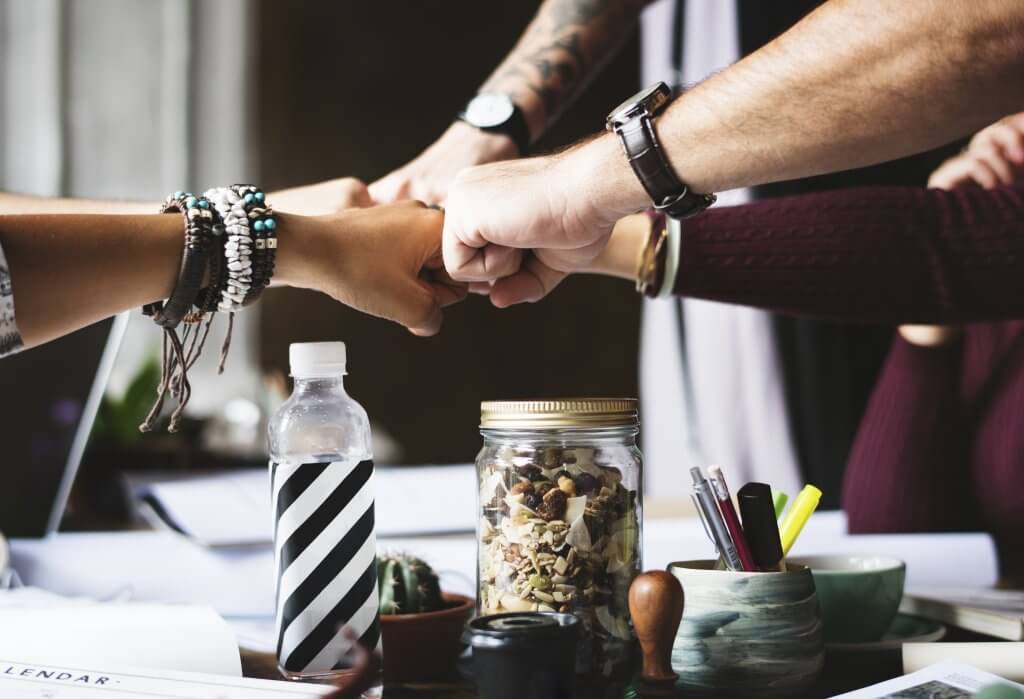 file that was created in Windows is an excellent development.
Microsoft keeps innovating with OneDrive functionality and is making OneDrive a contender for the best cloud storage option. Microsoft's new features are addressing both functionality and practicality concerns that go along with Cloud storage.
Addressing storage issues related with syncing files
Syncing files down to your machine for better editing can be a bit of a hassle. With OneDrive offering 1 TB of storage per user, one could imagine how a laptop HDD could fill up quickly when wanting quick access to files. This issue does make syncing large profiles tricky, and can lead to all kind of syncing problems.
Microsoft has heard the pleas of all users filling up their hard drives with the new OneDrive Files On-Demand Feature. OneDrive files can now be updated in the native PC apps without having to be stored locally on the HDD.
The new feature uses an easy to navigate option in the native Windows file-explorer, as well as clear indicators as to whether the file is being used or not.
End users can now easily choose specific files and folders that are available online, but that they still can edit like synced files. The feature works like the Word/PowerPoint/Excel online feature, but functions within the native applications. This feature addresses the functionality issue that existed within online-only files by making online and offline files behave them same way when connected to the internet.
Users now will have a much easier time working on their OneDrive files regardless of the size of their collection.
Greatly improving iOS functionality
One Drive now brings many of its best Windows features to your iPad and iPhone. Not only has Microsoft created a functional and productive iOS interface, but it's also quite attractive and user friendly. The interface has been completely redesigned and exceeds the expectations of how a Windows program generally works on an iOS device.
Users can now live edit documents in SharePoint with other users on their iOS devices. They can see the same real-time changes and interface that is available on the desktop version.
OneDrive now has drag and drop capability for iOS, making it easy to stay organized on the go. It's more basic than Windows File explorer, has a clean interface, and works quite well for moving files. The new interface allows for Windows-like file sorting that includes modified dates and size fields when sorting files.
Another great feature that's been added is universal link support within the app. Links to shared files will now open into the corresponding program's app instead of within the iOS browser. This is also similar to Windows functionality and saves additional steps when editing files.
The iOS apps now allow users to edit documents across Office programs in the same way they would on a PC. One can now drag files from Word, Excel and PowerPoint on an iOS device.
Making file restoration more complete
OneDrive now makes the support staff's life a little bit easier.
If any unwanted changes were made to a document in the past 30 days, they can now be restored back to the very second they were changed.
Admins and end-users can now easily browse changes in the OWA interface. Inside the web interface there is an intuitive list of changes from the past 30 days. The user selects the file(s) from the desired date in order to restore them.
This saves plenty of headache and guess work for all users wanting to undo changes to files. It also adds a layer of security. If a file is compromised, end users may only lose seconds or minutes of work, instead of losing a days' worth.
If you were waiting for better iOS support in OneDrive, it would be worth checking out these latest changes. You may be pleasantly surprised!