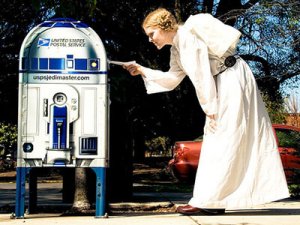 Microsoft has come up with a neat new use for Cortana. I wonder if it will work? (Note: If you want to get all the news to follow, without my skepticism and sarcasm, you can read this Office Blog item).
The idea is to have Cortana, the artificial somewhat intelligent application in Windows 10, to schedule your meetings. Basically, it works like this: You send an email to the person or persons with whom you would like to meet, and you cc: Cortana. Cortana then follows up with automated emails to your recipients, finds out their availability, checks your calendar, and, when availabilities match, sends everybody an invitation to the meeting.
You must do a couple of things with Cortana in advance, such as say approximately when you want the meeting to take place, where, and how long it will last. But then Cortana takes that information and works with the folks on the other end to arrange a mutually agreeable time. This results in a series of back-and-forth emails until the arrangements are set. The emails, and the process, are supposed to resemble what a human assistant would do, so that the whole process is natural.
This is a wonderful, practical idea! This would save me a lot of time, and I bet it would for you, too.
7nbsp;
Second Thoughts…
Right now, the project to develop the app is in what looks like a beta phase. Microsoft is recruiting participants. If you want to get on the participants' list, you can sign up at https://calendar.help. Calendar.help is the name of the project. When you sign up, at least if you're an Office 365 user, Project.help will ask you for a lot of access to your email processes, including the ability to sign in as you. Maybe you don't want to do this if you're with the Democratic National Committee.
I suspect the reason they need this information is that they will be helping the AI in the app learn by testing it on all kinds of meeting requests you have made in the past. Machine learning thrives when there are lots of different cases to examine and learn about. If we are in fact in this learning stage, it may be a while before this app shows up.
OK, the previous paragraph is the skepticism. The sarcasm is, "Wow! Isn't this great! Microsoft has always been so helpful in announcing products, whether or not the products ever show up! I'm really excited about this one, I think!"