Customer Spotlight:  

A "

Rare

" Approach

 to Global Challenges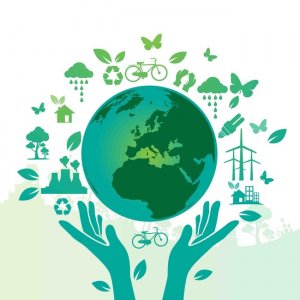 Rare, a 40+ year old international environmental organization that addresses global conservation and humanitarian challenges, has come up with one particularly unique (and dare I say, fun) approach to this process: In collaboration with other organizations, they host online contests (yes, with prize money!) that uncover existing solutions to local issues and then scale and promote the winners' ideas to the world at large. The expression "why reinvent the wheel?" may sound cliché but it is nonetheless true and provides the foundation to their approach. These contests are held through an innovative program Rare named "Solution Search" (https://solutionsearch.org).
The Solution Search Process
Here is how it all works:
First, Rare launches a Solution Search competition based on a specific conservation challenge (e.g., "Turning the Tide for Coastal Fisheries"), assembles partners (in this example, National Geographic co-sponsored with Rare) and a panel of judges from a variety of organizations (foundations, universities, etc.) who are considered experts in the topic at hand.
Next, organizations (non-profits, governments, private companies and others) enter the contest, showcasing their proven successes at finding a solution to that challenge.
The panel of judges reviews the entrants and narrows down the field to ten.
The top ten submissions are then available to the public to be read, analyzed and voted on. These worldwide public votes determine the winner of the prize money (with Grand Prizes in the realm of $20-30K USD, and several additional runner-up and region-specific monetary awards).
The winner's "solution" is then promoted so that other communities across the world can work to replicate it to address a similar problem in their community.
Past Contest Topics
Other contest themes have focused on Farming for Biodiversity, Reducing Risk in America (for severe weather and natural catastrophes), Adapting to a Changing Environment across the world, and most recently (currently in the "Judging" phase), Climate Change as it necessitates behavioral change.
Want to Learn More?
For more information on how to get involved (as a sponsor or competitor) in Rare's Solution Search contests, as well as information on the other interesting and meaningful work they do, please visit https://www.rare.org .