Exchange Server 2016 Preview is Available for Download
On Wednesday, Microsoft announced that there will be many new performance improvements and architecture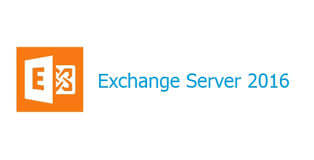 changes in the upcoming release of Exchange Server 2016. Exchange Server 2016 is now available as a preview to download, and the changes made are based on running Exchange Online at extreme scale. This version of Exchange is unique in that it was born in the cloud The expertise Microsoft has gained over the years working in the cloud is being incorporated in the product releases for on-premises customers.
Some under-the-hood improvements made to Exchange Server 2016:
Simplification: Migrating from Exchange Server 2013 and 2010 to Exchange Server 2016 is being simplified. The architecture that was delivered in Exchange 2013 has evolved in Exchange Server 2016 reflecting the best practices of Exchange preferred Architecture and mirroring the way Exchange is deployed in Office 365.
Reliability: Running Exchange Online has taught the Exchange Server 2016 team how to get ahead of potential problems and failures through automation, before they can occur.
Failovers in Exchange 2016 are 33 percent faster than Exchange Server 2013 due to the ability Exchange Server 2016 has to read from the passive copy of the database. Replay Lag Manager has been turned on by default, which automatically plays down replication logs when insufficient database copies are available.
Performance and total ownership cost reduction: The Exchange Server 2016 team has made sure they can run on low-cost commodity servers versus high-performance (high-cost) servers, and have made improvements to indexing, search, connectivity, and more.
More to come: Between releasing the Exchange Server 2016 preview and the official launch of Exchange Server 2016, there will be additional features released, such as updates to auditing architecture and audit log search.
Why it is important for your Organization to check out the Exchange Server 2016 preview?
Testing the new improvements and features of Exchange Server 2016 will help your organization decide if migrating to Exchange server 2016 will be worth the move. So once Exchange Server 2016 is officially launched you will have your migration decision already made, and ready to go.
Microsoft Exchange Server 2016 will be available later this year.
Check out this episode of Office Mechanics, where you can take a closer look at what's new in Exchange Server 2016.