From Se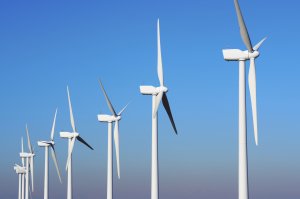 ptember 12-14 this year, the Global Climate Action Summit was held in San Francisco, CA.   The Summit fell midway between the UN Climate Change Conference held in Paris in 2015, where the historic Paris Agreement was signed, and the next that will take place in 2020. Attended by thousands of international representatives from various cities, states and countries, as well as the scientific community, businesses and philanthropic investors, the summit brought the world together to recognize and celebrate achievements in climate action, as well as serve as a launchpad for greater worldwide commitment and accelerated action.
Philanthropies Take Action
The goal of this year's summit was to build momentum toward bending the curve of greenhouse gases downward sharply by 2020, the year scientific experts support as being crucial to preventing the worst effects of climate change by mid-century.  To that end, the final day of the summit bore witness to 29 philanthropic organizations pledging $4 billion over the next five years in a concerted effort to meet this goal.
The investors to this effort include the William and Flora Hewlett Foundation (who had previously contributed $600 million back in December of 2017), the John D. and Catherine T. MacArthur Foundation, the Oak Foundation, the David and Lucile Packard Foundation, the Rockefeller Brothers Fund and many others.  A full list of the 29 donors can be found at  https://www.globalclimateactionsummit.org/4-billion-commitment/.  Additional investors are still welcome and encouraged to join the cause.
Challenges Addressed
This funding will advance affordable, low- and zero-carbon solutions to reduce the emissions that cause climate change.   The investments will support a variety of strategies, with an emphasis on those which address the five key challenge areas recognized at the GCAS:
Healthy Energy Systems:   100% zero emission targets for public transportation by an alliance of more than 60 governments and multinational businesses, and an emphasis on renewable energy by energy-intensive companies
Inclusive Economic Growth:  The adoption of emission reduction pathways in line with the Paris Agreement
Sustainable Communities: Over 70 big cities with a combined population of about 425 million are now committed to carbon neutrality by 2050
Land and Ocean Stewardship: An alliance of over 100 NGOs, businesses, state and local governments, indigenous groups and local communities taking action across the forest, food and land agendas.
Transformative Climate Investments:   Nearly 400 investors managing $32 trillion (US) of assets are now focused on accelerating financial flows into climate action and building a more sustainable, low-carbon, global economy.
The funding serves to propel and expand local efforts to solve the climate crisis, allowing those most affected by the crisis to shape its solutions. With strategies implemented to address these challenges, there is hope that the goal of net-zero emissions by mid-century may be realized, and the climate crisis thwarted and reversed.