Global Tech Roundup – August Edition
Twenty-first century technology continues to proliferate to every corner of the globe. In August, three examples of Green and Mobile infrastructures are changing the way people live and work in India, Africa and Great Britain.
[column col="1/3″]
World's First Solar-Powered Airport
After a two-and-a-half-year process, an airport in southern India has removed itself from the grid: Cochin International is being run entirely on solar power. On the news section of CIAL's website, they describe inauguration of "the 12 MWp solar power plant, on 18th August 2015, comprising of 46,150 solar panels laid across 45 acres near cargo complex. Now, Cochin airport's solar power plant is producing 50,000 to 60,000 units of electricity per day to be consumed for all its operational functions, which technically make the airport 'absolutely power neutral.'" This development makes Cochin the first airport in the world to accomplish such a feat. The Kochi airport will even be contributing excess electrons back to the local power grid, thereby eliminating enough burning of coal to equate to planting approximately 3 million trees over the next 25 years.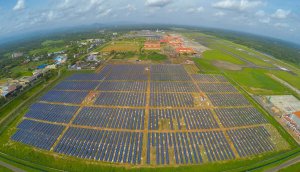 [/column] [column col="1/3″]
Low-Cost Android One Devices Arrive in Africa
Google has been working since 2014 on a plan to partner with various hardware designers to bundle a version of the Android OS into low-cost mobile devices. As of August 2015, the Android One plan has yielded its first product launch: the Infinix HOT 2. The device is available for around USD$87 from Jumia in Nigeria, Egypt, Ghana, Ivory Coast, Kenya and Morocco. It's technical specs are fairly competitive for its price, "The Infinix HOT 2 phone offers a high-quality experience, with a fast quad-core MediaTek processor, dual SIM slots, front and rear-facing cameras, a FM radio tuner, and 16GB internal memory for all your favorite movies and music."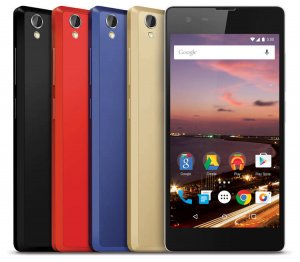 [/column] [column col="1/3″]
Broadband Internet Within Reach for Rural Britons
Even in more developed countries, sometimes maintaining reliable internet connection can be a challenge. In the United Kingdom, a farmer named Richard Guy has constructed DIY broadband infrastructure. According to an item found on Engadget, "He created his own 4G mast and wired it up with fiber optic cables, and now enjoys 45Mbps+ connection speeds." The mast is topped with solar panels, a battery and a receiver, and then connected to his home via a buried cable. Guy has since set up a company called Agri-Broadband to provide other rural residents with similar services.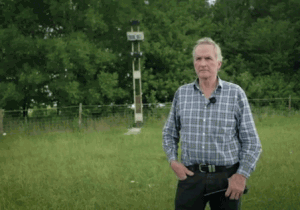 [/column]