Improve Productivity with Office 365 and Dynamics CRM Integration
Microsoft Dynamics CRM is touting amazing productivity increases that are occurring when organizations are seamlessly integrating Dynamics CRM Online with Office 365. Describing how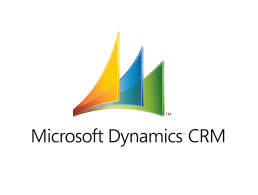 organizations are saving time and increasing sales on the go, like never before.
Microsoft Dynamics CRM and Office 365 platforms work together to provide sales professionals the Office tools they are used to using. Like Excel, Outlook, OneNote, PowerPoint, SharePoint, Skype, Word and Yammer, in addition to delivering increased productivity.
New Integration Features:
Integrating Email with Dynamics CRM – The new CRM App for Outlook is able to track incoming email, and view contextual Dynamics CRM information about the people sending you email, including any sales activity, cases and opportunities. This add-in also makes it easy for users to create new CRM records directly from Outlook.
Email Folder tracking – The email folder tracking function is a new and intuitive way of tracking incoming email activities on all devices that support Exchange.
Sharing notes and insights – OneNote is now embedded inside Dynamics CRM, which makes it easier for salespeople to share information. With Dynamics CRM and Office 365 integration you are able to create and view notes containing photos, text, voice, spreadsheets, and even handwritten notes on your napkin. Your account information is also linked with the CRM Online record.
The Excel experience – Now you can do a quick analysis with Microsoft Excel Online directly from Dynamics CRM Online. You can also export to Excel anywhere with a single click, which includes the desktop version of Excel (2007 and later), Excel Online, and other Excel clients.
Self-service analytics – Microsoft Dynamics CRM integrated with Power Bi enables you to effectively analyze customer data. With the new out-of-the-box connector and templates for Power Bi, organizations can analyze sales performance, drive goals, prepare your forecasts and efficiently manage account team activities.
New Power Query Connector – The new Power Query connector allows you to easily retrieve data from Dynamics CRM Online for your self-service business intelligence.
Creating Office 365 groups – You can now create groups for your different teams with Office 365 groups and collaborate with members who don't have access to Dynamics CRM Online. You are able to invite other Office 365 users to join the group and share documents, email, OneNote notes, and more.
Social sales – You can now set up rules for creating or updating CRM records from incoming activities. So basically, you can track and generate leads or opportunities from social posts by sending and setting records for your channeled data. Learn how to set up rules here, to automatically create or update records in Dynamics CRM.
Mobile sales – Nurture your leads and opportunities through the new Microsoft Dynamics CRM for phones app. The Dynamics CRM for phones app has a new intuitive interface and has the same mobile experience on your phone as you would on your tablet.
Secure mobile data – Microsoft Dynamics CRM for Good app protects your data, even if you lose or leave your tablet somewhere. Get the Microsoft Dynamics Good app from the Apple App store, or the Good Dynamics Marketplace.
Sign up for a free trial and test the power of Microsoft Dynamics CRM
Try it free: 25 Licenses; 30 days to use full Microsoft Dynamics CRM functionality. It's Free with no credit card required.
Besides sales, how will these new Office 365 and Dynamics CRM Online integration features affect your organization?