Is Microsoft's Project HoloLens Poised to Change Computing Forever?
What if you could transform your world into holograms and your digital life would seamlessly connect with your real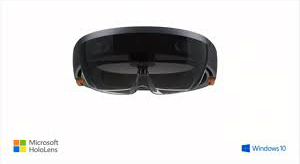 life. How do you think that would affect your personal life, your organization or the whole world around you?
Well, if you think those days are far off in the future, you probably haven't heard the buzz about Microsoft's intriguing new Holographic goggles. In this blog post I am going to dive into the new holographic computing technology that Microsoft is coming out with.
What is Project HoloLens?
Project HoloLens is Microsoft's holographic goggles that they have been developing for seven years. Since inventor Alex Kipman pitched the idea to Microsoft, which became the Kinect. The HoloLens will make the Kinect look like child's play, Kipman insists.
Microsoft is calling the HoloLens "the next PC" so they are obviously expecting big things to come from this technology.
The HoloLens will be untethered and wireless, projecting holograms for only your eyes to see. The HoloLens will be enabled by Windows 10, which will allow for some amazing advances. The HoloLens is expected to come out around the time that Windows 10 is released.
Microsoft came up with something they are calling the holographic processor that will be introducing in the HoloLens. The HoloLens enables you to interact with three-dimensional holograms that are blended in with your real world. The HoloLens is transparent so your vision is never obstructed.
What can you do with the HoloLens?
Design and shape holograms that are connected with your real world.
Engage in hands on teaching and learning virtually with Skype.
Explore places you have never been (Microsoft and Nasa are working on .
Share your virtual designs with others.
How do you think this technology will change computing? Let us know by commenting on this post.
[message_box title="Microsoft HoloLens will be at Build, Microsoft's premier developers conference from April 29–May 1, 2015″ color="blue"]If you can't attend in person, you can watch it live or watch on your own time after the event. Developers will learn the new tech details about the hardware and platform. You will get to become familiar with the tool and libraries introduced by the engineers and other team members.
Sign up now
, for email notifications for Build 2015.[/message_box]