Launch Microsoft Flow in OneDrive for Business
This week, Microsoft announced the ability to launch Flow directly from OneDrive. Microsoft Flow allows you to create automated workflows between your apps and services to get notifications,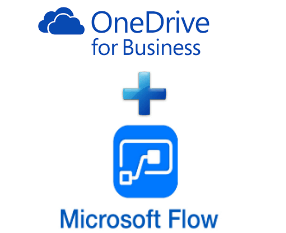 synchronize files, collect data and more. You can turn repetitive tasks into multistep workflows. You can even make decisions in your workflow, like running an action only when specific conditions are met.
This new OneDrive for Business feature will gradually be rolling out to all customers this month. There is nothing you need to do to prepare for this change, instead, Microsoft recommends Office 365 Admin review the data loss prevention (DLP) capabilities for Microsoft Flow. All Office 365 Admin can sign into the Flow administration site without the need for any additional licenses, and set up rules that determine how data can flow between different Office 365 components (such as SharePoint, OneDrive, Outlook, Yammer) and other Microsoft and third party services If you need more specific guidance on DLP and controlling user access to Flow, please check out this Microsoft article.