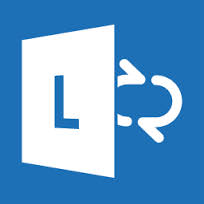 Microsoft is now the third largest supplier of IP PBXs to companies with more than 100 extensions in the United States. It trails Cisco and Avaya. Given the short amount of time on the market, this is an achievement. The figure also underestimates the total number of Lync users. It is based only on telephone extensions installed. Lync is also available without the need for a telephone extension, and it provides services other than voice.
CGNET understands why Lync is succeeding, since we use Lync Enterprise Voice ourselves. It provides a complete voice solution, as well as making meetings via IM, voice and video easy. For example, it makes it simple to combine attendees on the Internet with those on the public switched telephone network.
Lync's recent success was reported by NetworkWorld, based on analyst comments at the Enterprise Connect trade show. The article quoted Current Analysis analyst Jerry Caron.  Caron said, "Microsoft has gone from nothing to third in two to three years. It's become a very significant player in a very short period of time."
CGNET resells and implements Lync and Lync Enterprise Voice.