Microsoft 365 Overview
I'm sure you've heard of Windows 10, Office 365 and maybe even Enterprise Mobility + Security. But have you heard of Microsoft 365? It combines the best of Office 365, Windows 10 and Enterprise Mobility + Security. Microsoft 365 offers an enticing, complete, intelligent and secure solution for businesses and organizations. It comes in two offerings, Microsoft 365 Business and Microsoft 365 Enterprise.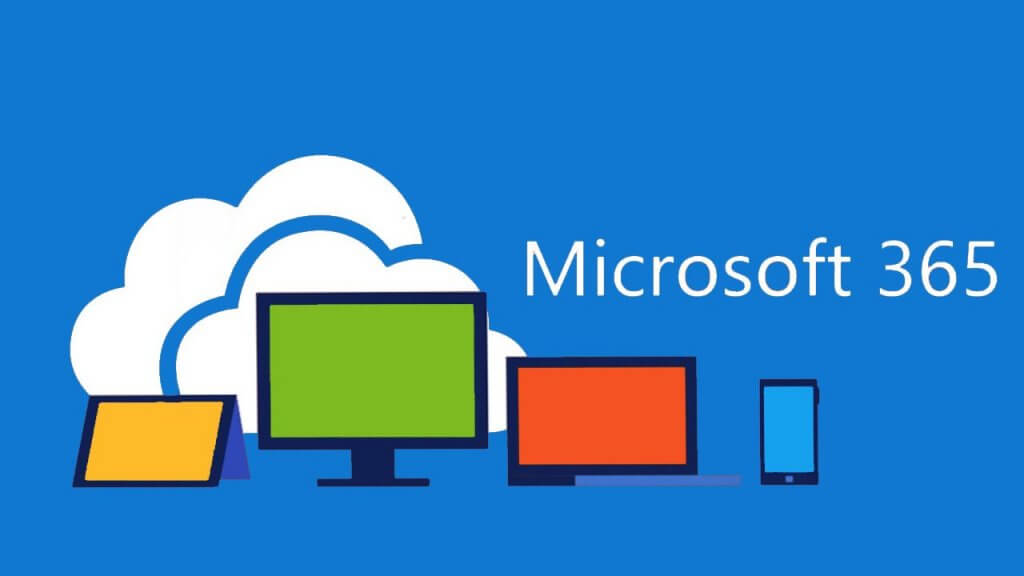 Microsoft 365 Business
The Business version of Microsoft 365 is for small and medium-sized businesses that want to have a complete solution with the same tools and capabilities as the largest organizations. It's best for SMB's that don't rely on an Active Directory domain controller and have few or no IT staff.
Here are the highlights for Microsoft 365 Business.
$20 per user, per month.
Office applications – Office on tablets and phones. You get fully installed as well as web versions of Office apps.
File and document viewing & editing – 1 TB file storage and sharing.
Collaboration services – Business class email (50GB), calendar, and contacts. Online meetings (instant messaging, audio, and HD video chat/conferencing). Microsoft Teams chat-based workspace.
Business applications – Outlook Customer Manager, Bookings, Listings, Invoicing, Connections, MileIQ (MileIQ is currently only available for customers in the US, UK, and Canada).
Device Management – Single console to manage user and device settings. Self-service PC deployment with Windows 10 PCs.
Security – Protect company data across devices. Secure access to documents on mobile devices. Protect Windows 10 devices against malware, viruses and spyware with Windows Defender.
Maximum number of users – Up to 300 users.
Note that if you're looking to run Microsoft 365 Business, you must be running either Windows 7, 8.1, or 10 Pro on your current desktops and do not rely on a domain controller.
Microsoft 365 Enterprise
The enterprise version of Microsoft 365 combines elements of Windows 10, Office 365, Intune, and Enterprise Mobility & Security. There are two plans available, as outlined in this table.
Microsoft 365 E3
Microsoft 365 E5
Office applications
Word, Excel, PowerPoint
*
*
Email & calendar
Outlook, Exchange
*
*
Chat-based workspace
Microsoft Teams
*
*
Voice, video & meetings
Skype for Business
*
*
Audio Conferencing, Phone System
*
Social Intranet
SharePoint, Yammer
*
*
Threat protection
Microsoft Advanced Threat Analytics, Windows Defender Antivirus, Device Guard
*
*
Windows Defender Advanced Threat Protection, Office 365 Advanced Threat Protection, Office 365 Threat Intelligence
*
Identity & access management
Azure Active Directory P1, Windows Hello and Credential Guard
*
*
Azure Active Directory P2
*
Device & app management
Microsoft Intune
*
*
Information protection
Office 365 Data Loss Prevention, Windows Information Protection and BitLocker, Azure Information Protection P1
*
*
Azure Information Protection P2, Microsoft Cloud App Security, Office 365 Cloud App Security
*
Advanced compliance
Advanced eDiscovery, Customer Lockbox, Advanced Data Governance
*
Analytics
Delve
*
*
Power BI Pro, MyAnalytics
*
These Enterprise plans make the most sense for organizations that are looking to update their computers to Windows 10 and move to the cloud at the same time.  Organizations already using Office 365 will be better served by adding the elements they need, such as Enterprise Mobility & Security.
In conclusion, if you're interested in more information or looking to get pricing on the Microsoft 365 Enterprise plans Let us know, by contacting us here.