Microsoft Office 365 Secure Score
Microsoft has released a new Secure Score feature for Office 365, enabling organizations to score their Office 365 security postures based on what settings are applied to their accounts, data and devices.
Basically, it's a security analytics tool that gives you a score based on the security measures and configurations you have implemented. It's designed to give you better visibility into your Office 365 security configuration and the security features available.
The underlying aim is to encourage behavior that will ensure better security by helping Office 365 administrators discover all the security features and best practices available. Another possible benefit is a feature that the data will be matched against all other Office 365 customers, allowing outside regulators and insurance underwriters to assess an organization's risk profile.
An organization's score is calculated based on controls available in Office 365 versus what the organization has set up. The tool gives points based on the total number of controls implemented, including partial ones. See an example Secure Score below: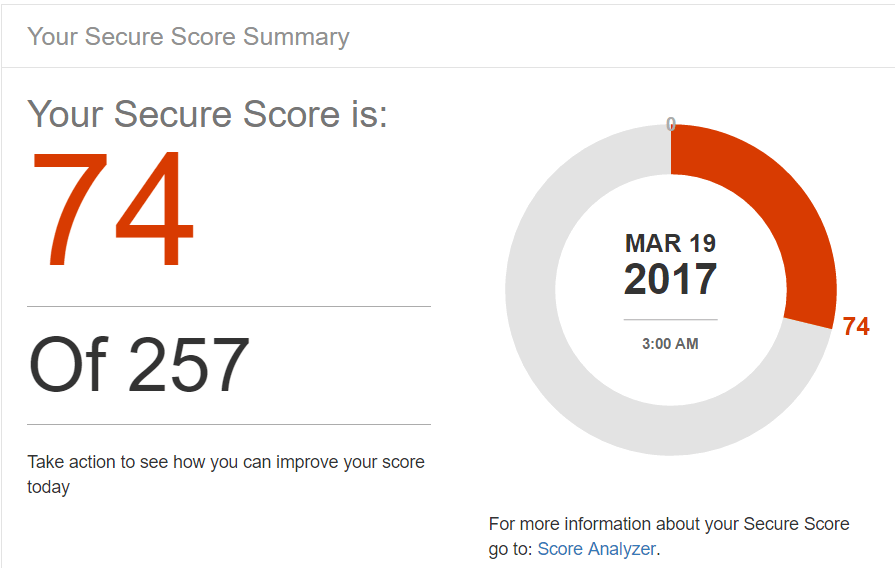 The service also shows a target score based on using every control available. However, it must be remembered administrators need to balance user impact to ensure controls don't hamper productivity.
To find that balance, the Secure Score's "learn more" button will show a remediation pane that describes the intent of each control and its potential impact on users.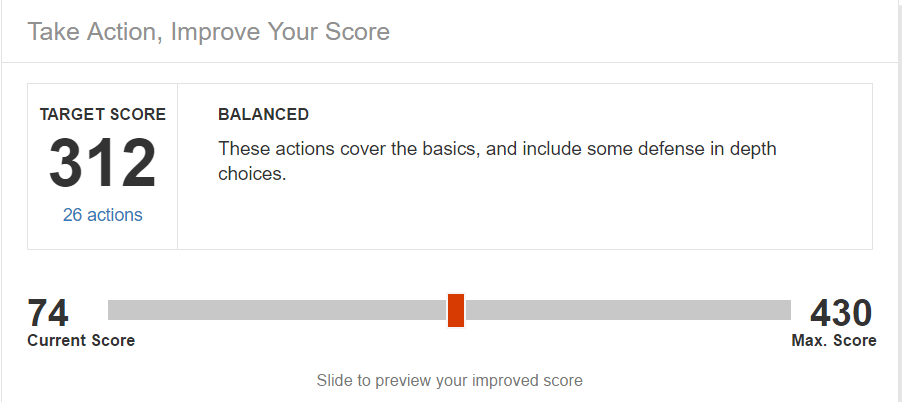 Examples of actions to be taken to improved security and gain points on scorecard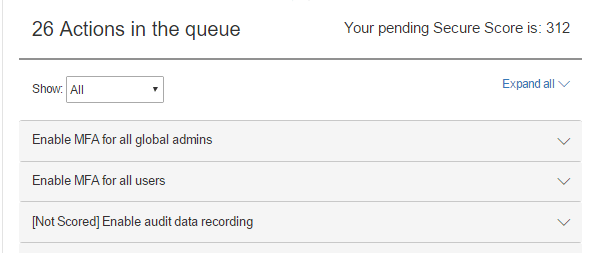 Score compared against all other Office 365 customers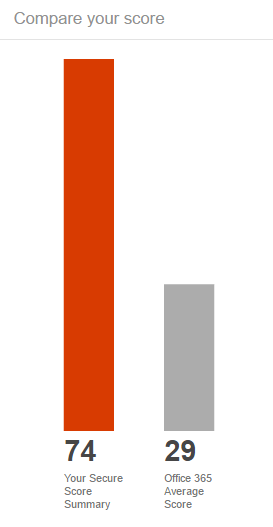 Score Analyzer  – Allows you to track and report on your score over time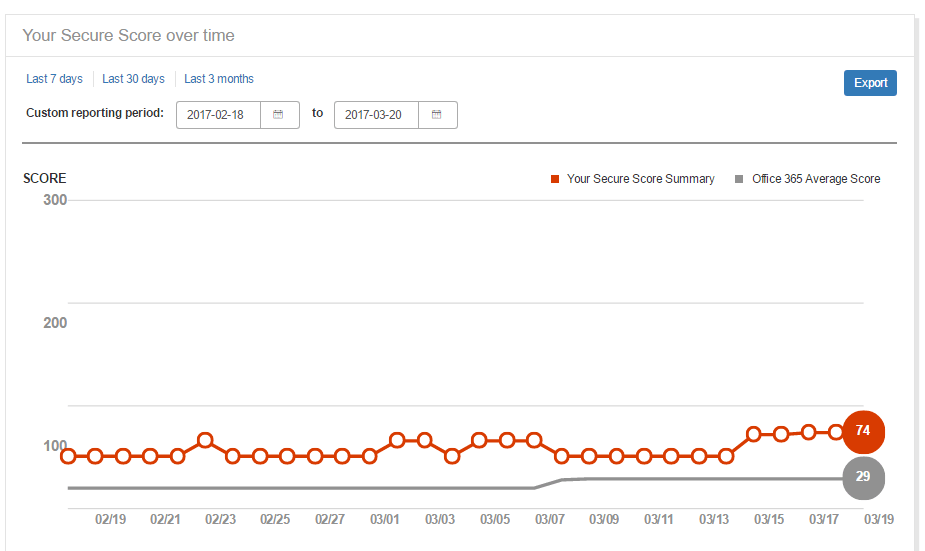 Summary
With the Office 365 Secure Score, clients can now more easily understand their current Office 365 security configuration. Secure Score also shows how implementing additional controls can further enhance the overall security posture. The client needs to decide and balance which controls to implement in line with best practices and their policies. Secure Score tool is still evolving together with Office 365 Threat Intelligence and Advanced Data Governance – making a powerful set of tools for maintaining and enhancing enterprise security.