Microsoft Teams: Working with Conversations
Introduction
Let's talk about Microsoft Teams: the why, what and how.
First the "why?" Why has Microsoft introduced Teams? Here's what we think. Microsoft noticed that the newest generation of knowledge workers is much less email-centric than prior generations. This latest generation grew up texting and chatting. So, they gravitate to collaboration applications build around chat vs. email.
And although Microsoft already had a chat function–Skype for Business–they didn't have a complete collaboration service. Enter, Teams.
The "How"–Conversations
The center of everything in Teams is Conversations, so we'll start there.
Once you've created a team in Microsoft Teams, you'll see a Conversations tab set up for you by default. The Conversations tab is meant to start and house a history of your discussions, meetings and conferences that have taken place in your team. From here, you can reply to a conversation, create a new conversation with text, images, videos, stats, data and more. You can also see team members' Skype for Business status, and start a meeting from the Conversations tab.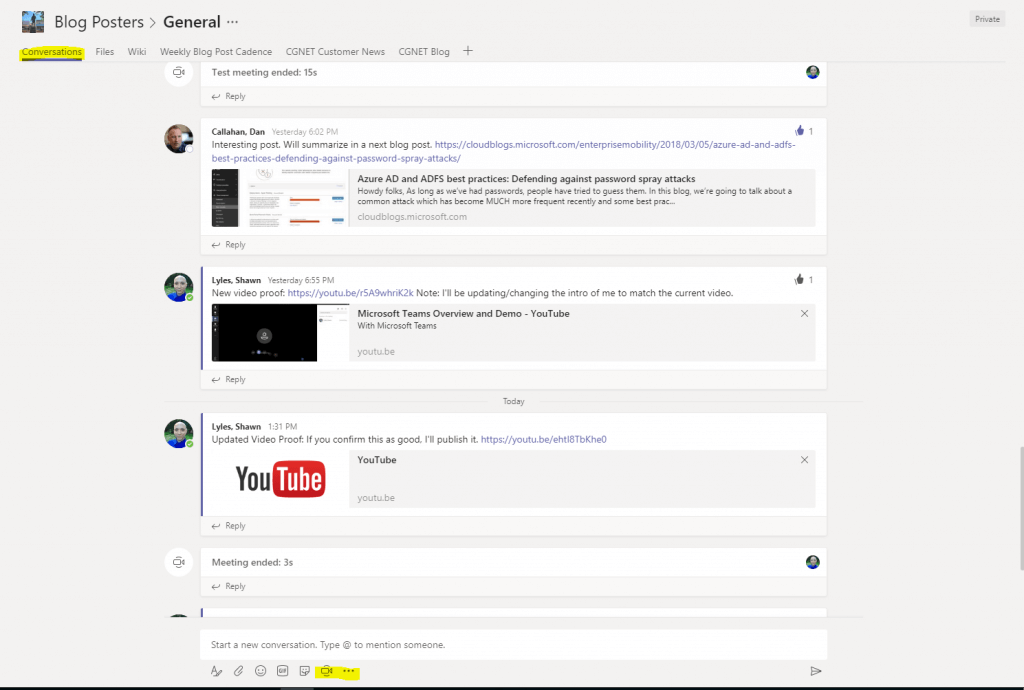 If you have a question about something being discussed and you need to speak with that person, or group. Start a call or conference right from the Conversations tab, by pressing the Meet now button.
Once your meeting setup window appears, put in the subject of the meeting. Turn on, or leave off, the video and either schedule a meeting for a specific time and date, or, start the meeting by clicking the Meet now button.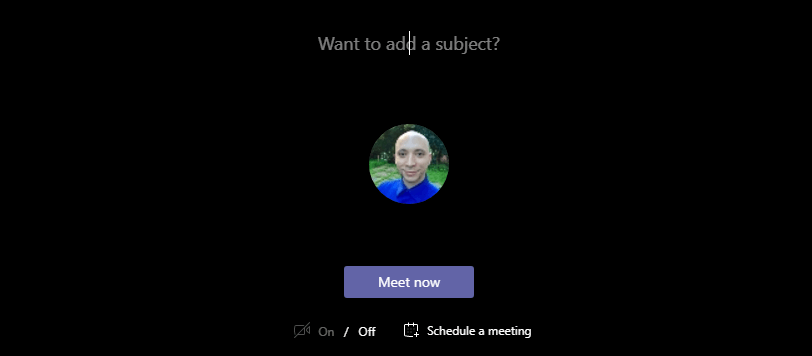 Once you press the Meet now button, a meeting will initiate, and from the right side of the meeting window a group of suggested people will appear. You can invite those suggested people to the meeting, or, you can search for a person that you'd like to invite to the meeting, by typing in the Invite someone box.
I find that working in the Teams conversations tab is perfect for communicating on task, in real-time.
Here's a short video that will show you more about working with Conversations.
In our next Microsoft Teams blog and video, I'll be going over Maintaining files in Teams. Look for that!