Microsoft To-Do's Here!
Beginning today, Microsoft To-Do will be available to Office 365 users who get it assigned to them by their organization. Remember, this means that the Microsoft To-Do Preview is almost over.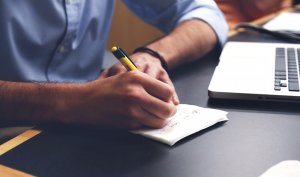 In no less than 30 days, Microsoft To-Do will be on-by-default for users in your organization. Access to Microsoft To-Do for First Release users will from that point on be controlled through per-user licensing, and the toggle in your Admin Center will no longer control their access to To-Do. Users will begin seeing To-Do in the Office 365 App launcher. As Microsoft To-Do is still in Preview, use of the product by your organization(s) will continue to be regulated by the tenant-wide access toggle located in the Services and Add-Ins section of your Office 365 Admin center. Like other Office 365 services in the portal, the To-Do toggle does not affect the visibility of the 'tile' in the Office 365 App launcher. Instead, that is regulated by a user's assigned licenses.
If you are ready to start using Microsoft To-Do, make sure your admin checks out this article on Microsoft To-Do licenses. If you need more time to get ready, you may want to begin configuring your users' licenses now. You can disable licensing for Microsoft To-Do on a per-user basis.