Microsoft Updates OneDrive Mobile Experience
In a post on the OneDrive blog on June 15th, Microsoft announced that there has been a redesign to the mobile interface. This redesign comes on the heels of a series of upgrades that Microsoft has been making to its mobile experience, as it has recently updated the apps for Windows Phone, Android & iOS.
The primary goal of the revision was to enhance the usability and flexibility of mobile document access. "In order to achieve a truly cohesive web experience across the breadth of devices people use to access OneDrive… we landed on a 4px grid, which allowed for enough flexibility in layout, while maintaining the visual density and stability we wanted the experience to achieve." Every visual element in the new version, such as buttons and menus, is supposed to "snap" directly into the new architecture, to maximize the visual pop and the usability.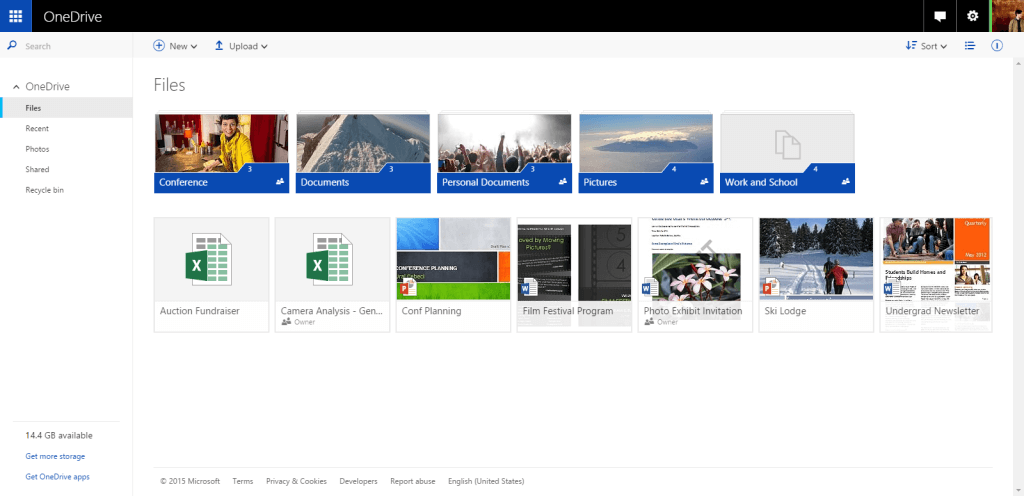 This major aesthetic upgrade also includes the color palette and typography. The OneDrive team arranged a group of accents to complement their "well-established…brand color #234fa2." As for fonts, the team was motivated to improve readability and clarity, and thus chose the rounded, sans-serif font package based on Segoe that is used in every online Microsoft environment.
The redesign was rolled out in June, and so is now present for all OneDrive users across all platforms & devices. Microsoft hopes that these improvements will make OneDrive "the best place for everything in your life."