The New Office 365 Home Page
Earlier this month, Microsoft introduced a new Office 365 login home page. The home page offers new features for both administrators and users. The new Office 365 home page helps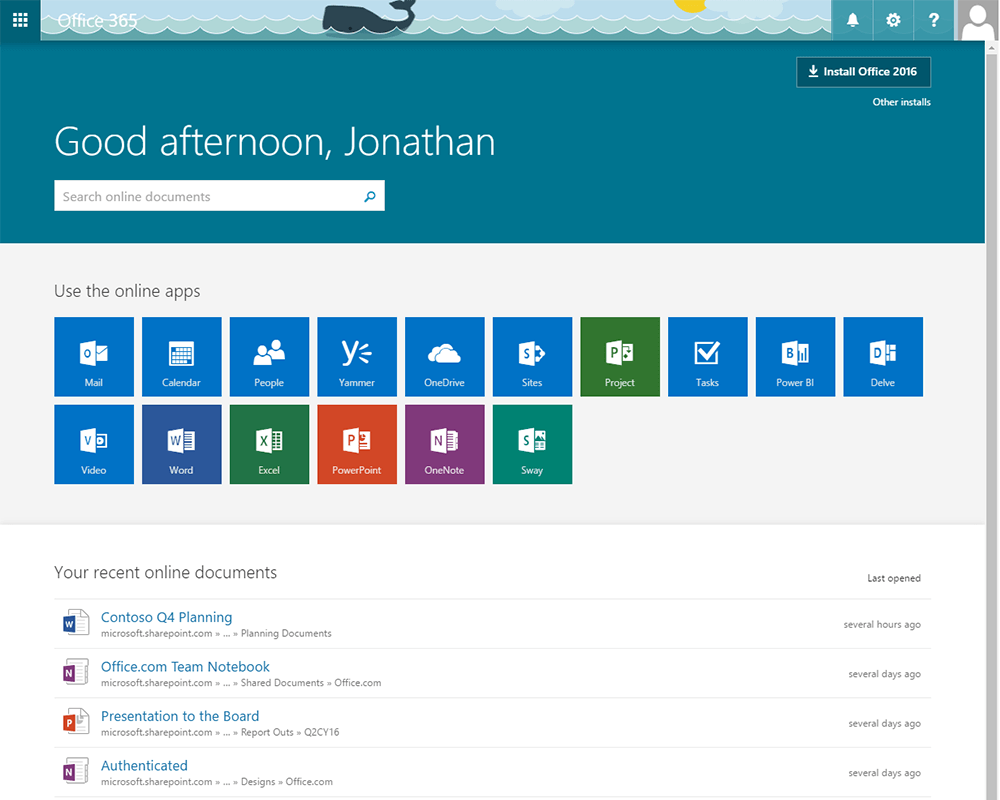 Microsoft increase their availability to respond to user feedback and deliver innovation with new features at a much faster pace than before.
Microsoft has simplified how users and admin are able to access Office 365 applications and documents. In the attempt to streamline the process of getting the applications you need, faster. Now, when you log in to your Office 365 account, you have immediate access to all of your online Office applications and recent documents.
New home page features:
Responsive design – Microsoft has added responsiveness to the Office 365 home page, for more consistency and a better user experience across all devices. The new home page is designed to look great on your phone, tablet, PC or MAC.
Tool tips – Microsoft has added new tool tips that help to highlight your new and unused features, like your recently added applications and actions that you as a user may need to take.
Seamless Office installs – Microsoft has made it easier for Office 365 users to get the latest version of their mobile and desktop applications. As an Office 365 user, you can download and install Office on your device with just one click from your home screen. Microsoft has also made it easier to install mobile applications from your desktop computer. Now, you are able to choose the application you want to install, and send yourself an email or SMS to the device you are looking to install on.
Microsoft says that in the next few months, admin and users will see the new Office 365 home page replace the current default log-in experience.
What do you think?
Let us know what you think of the new Office 365 home page.