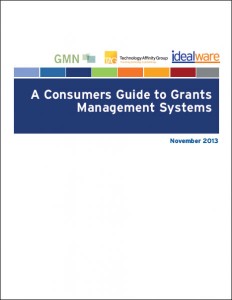 By Tim Haight
Long awaited within the foundation community, Idealware today released the new version of "A Consumers Guide to Grants Management Systems." This is undoubtably the best single comparative review of grants management systems available.
New for this year are ratings of grants management software based on user surveys, as well as updated descriptions and coverage of more vendors.
You can download a PDF of the document from Idealware here.