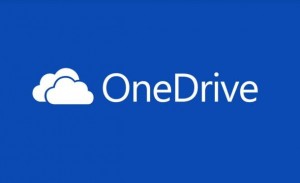 Users of the Office 365 consumer versions will get more online storage this fall. It's a big increase, from 20 GB to 1 TB per user. But what does this mean to users of OneDrive for Business?
When they announced the consumer plan increases on June 23, Microsoft also mentioned that the previously promised 1 TB of storage for each OneDrive for Business user should start rolling out in July. That's good news. We've been wondering when.
Larger issues loom out there, however. First, do you have to have two accounts, one for business and one for personal use? Second, if you do, how do you manage them, and how do you pick among alternatives?
As a OneDrive for Business user, you will soon have access to 1 TB of personal cloud storage. You may share access to some of that with colleagues, but it's likely that the bulk of your organization's storage will be in a more centralized location. If you haven't already moved to some enterprise content management solution, that probably means you're still using shared drives. One terabyte is a lot of personal space, so unless your organization has a policy against storing personal material in your personal cloud space, you probably have a space for your photos and other personal, but not too personal, stuff.
If your Office 365 plan provides the Office desktop applications, you have access to five copies, plus five additional copies of Office for tablets. Since you probably don't have five work computers, this may give you a chance to download Office for some family members. They should not have access to your Office 365 login, however, so they won't be able to use OneDrive for Business.
Office 365 for the Kids?
Not that many children have iPads. In 2013, Apple estimated that there were 10 million iPads in schools, out of the approximately 170 million that had been sold by then. So, the market for storage to sync your tablet with your PC or Mac is probably small for students. Nevertheless, the deal Microsoft is offering college students for Office 365, including the Office desktop apps and OneDrive, is appealing: $79 for four years. That works out to less than two dollars a month.
If your company is very strict about what you can do with OneDrive for Business or your app downloads, you can get a family plan with all the Office desktop apps and 1 TB of storage for each of five members, for $100 a year. This would solve your mobile device photo sharing problem, too. It's probably more likely, however, that you're dealing with photo storage along the lines of least resistance suggested by your mobile device vendor. Some day we're going to have to sort all of this out…