Office 365 ProPlus Updates You Must See!
Last week, Microsoft had three important announcements they made related to Office 365 ProPlus. They included, changes to the Office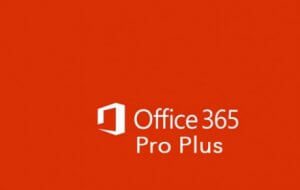 365 system requirements; new tools and programs to manage Office 365 ProPlus application compatibility and improvements to the ProPlus update model.
Office 365 system requirement changes:
Office 365 ProPlus is the most efficient way to experience Office 365. ProPlus delivers the most secure and complete suite of productivity apps available anywhere. Since ProPlus is cloud-connected and always up to date, it will continuously get better as improvements are made available to users immediately. Here's some functions ProPlus users can look forward to seeing improvements in:
New security features
New telemetry
New management capabilities
With knowledge of ProPlus always having the newest Office updates, I also wanted to take note of Microsoft's updates to their system requirements.
Office 365 ProPlus or Office perpetual in mainstream support is required to connect to Office 365 services. Starting October 13th, 2020, Office 365 ProPlus Office Perpetual in mainstream support will be required to connect to all Office 365 services. ProPlus will deliver the best experience, but for customers who aren't ready to move to the cloud by 2020, Microsoft will also be supporting connections from Office perpetual in mainstream support.
Applies to Office 365 commercial services only. This update doesn't change Microsoft's system requirements or support policies for the Office perpetual clients, Office perpetual clients connecting to on-premises servers, or any consumer services.
Microsoft's giving their customers over three years notice. Microsoft is providing customers with more than a three-year notice, giving IT plenty of time to plan and budget for the changes. Office 2010, Office 2013 and Office 2016 perpetual clients will still be able to connect to Office 365 services until the new requirements come into play in 2020.
New tools and programs to manage Office ProPlus application compatibility
One of the most frequent concerns customers have about moving to a new version of Office is their application compatibility. Office add-ins and VBA (Visual Basic for Applications) solutions usually play a significant role in key business processes, and application compatibility is an important consideration in both upgrades and updates. Microsoft has also announced four new investments that will help customers manage ProPlus application compatibility.
Upgrade assessment tools: As of last week, Microsoft started offering a limited preview of the new tools that will catalogue the add-ins and VBS solutions in use in organizations, identifying potential issues with an upgrade to Office 365 ProPlus, and recommended steps
Application compatibility testing: Microsoft is going to perform compatibility testing of the most common third-party add-ins, to identify issues with all new releases of Office 365 ProPlus.
Office 365 ProPlus monitoring services: Microsoft will also provide new services that will monitor customers ProPlus deployment and provide visibility into the usage and stability of apps and add-ins.
Reporting tracking and resolving issues: Microsoft is also stating that they'll improve their current system for reporting, tracking and resolving application compatibility issues.
Here's more information on Microsofts's upgrade assessment tools.
If you're interested in upgrading your version of Office with ProPlus, we can help! Contact us here.