Office 365 Puts Security First By Joining the Bug Bounty Program from Microsoft Online Services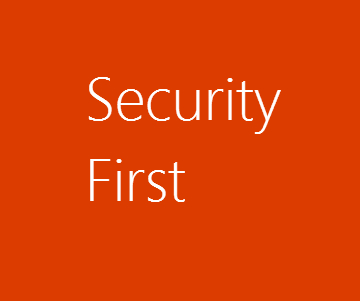 Office 365 is the first Microsoft Online Services product to join the new Bug Bounty Program, which launched Tuesday, September 23.
The Bug Bounty Program was designed to give security researchers or power users a bounty for finding and reporting qualifying security vulnerabilities within Office 365's services. Worldwide, qualified vulnerability submissions are eligible for a minimum payment of $500.
It looks like Office 365 is getting serious with it's security and calling on the people, companies and organizations that use its services to help. It is a big deal to trust a company with your information. So it's good that Office 365 has stepped up to the plate to try to perfect its online security features. The Office 365 Team said "We take it seriously that you trust us with your data, and this program is part of our investment in continually improving the security of our services".
Earlier this year the Chinese government banned Microsoft Office 365 in certain parts of the central government for security reasons. The Tech Times, however, says the reason could be that the Chinese government is trying to pave the way for local software companies to take Office 365's place.
What is Office 365 currently doing to keep its services secure?
Office 365 uses its security teams to stay abreast of industry trends and emerging threats. This drives internal and external penetration tests, vulnerability assessments and scans. The assessments and scans extend throughout the development and operation lifecycles of the service. Office 365 also pursues and has received many third-party security and compliance accreditations such as HIPAA, DPAs, FISMA, ISO 27001 and many others.
I think this is a good way for Office 365 to gain the trust of potential "on the fence" Office 365 customers and security issue naysayers, while also improving the way customers interact with the Office 365 products. Office 365 talks the talk about security and they are also backing it up.
For a list of the top 10 compliance standards of Office 365 visit: http://office.microsoft.com/en-us/business/office-365-trust-center-top-10-trust-tenets-cloud-security-and-privacy-FX104029824.aspx#complianceStandards