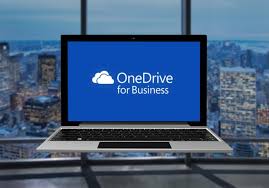 OneDrive for Business has begun rolling out its 1 terabyte (TB) storage for each user. Our Office 365 site has now been upgraded, for example. It's possible, however, that you may not know how to find out whether your site has changed, too.
The old way of finding the storage in a OneDrive for Business account was to go to the SharePoint Administration page and to click the "OneDrive for Business" link in the left-hand column. That link is now gone, and nothing relating to storage or OneDrive has taken its place.
What you have to do is to click the little settings gear when you're on the Documents page of your OneDrive for Business. You than click "Site Settings" in the drop-down menu. This will take you to the Site Settings page. In the "Site Collection Administration" section, click "Storage Metrics." You will now see a page "Site Settings>Storage Metrics," which will show how your account is using its storage. In the upper right corner is a summary. Mine says that I have access to 1048576.00 MB of storage, which is the nerdy way of saying 1 TB.
I haven't been able to find a way to see the storage assigned to all of our Office 365 users at the same time, but the ones I've examined individually all show the 1 TB maximum size.
Finding your OneDrive for Business storage from your desktop
Another way to get to the Storage Metrics page is through your desktop OneDrive for Business app. Go to the Windows notification area on your desktop (those itty-bitty icons on the right of your taskbar, or the ones you get to by clicking the little triangle in the lower right hand corner). Right click on the OneDrive for Business icon there and click "Manage storage." Click "View OneDrive for Business storage" in the window that pops up. That will put you on the same Storage Metrics page.
One could argue that without a way to see how all users are managing their storage, you might be at a disadvantage as an administrator. But with 1 TB each for them to play with for free, you can probably put off worrying about it for a little while. Hopefully, by then Microsoft will provide a management tool.