OneDrive Gets IT Management Enhancements
On the OneDrive blog, Microsoft announced the addition of new IT management controls to OneDrive for Business. There are now a range of new features "requested by Office 365 admins," that will allow for greater ease of use and increased internal and external security.
Limiting file sync to domain joined PCs: using PowerShell, IT admins can block file sync on unmanaged devices. This feature definitively excludes Mac users.
Auditing all actions taken against OneDrive for Business files: the compliance center now includes enhanced auditing controls, to record and evaluate who views shared files.
Managing mobile devices connecting to OneDrive for Business data: mandatory enrollment to ensure secure information dissemination means improved Mobile Device Management capabilities for every BYOD organization.
Setting storage quotas in OneDrive for Business: admins now have ability to control the amount of space each user has access to, thereby streamlining the sync process.
Preventing unintentional sharing to "Everyone" or "All Users" in OneDrive for Business: choosing which files are shared with which people can be a critical security function, and a way to prevent clutter, these new controls will make sure only the right accounts can access the right files.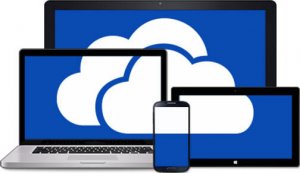 Microsoft is promising more updates to come, again based upon user feedback from Office 365 IT admins.