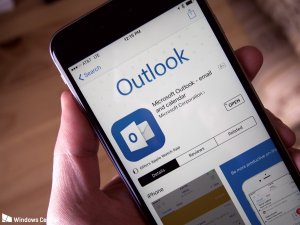 I use Outlook Mobile on my iPhone and love it because the user interface is virtually identical to Outlook for Windows. One challenge we've had with Outlook Mobile has been deployment—the tools didn't seem to exist to enable client app deployment at scale. With Microsoft's announcements at the Ignite conference this week, that is about to change.
Making Outlook Mobile Deployment Easier
Getting the client itself still takes place via the iOS or Android app store. But with the changes described in this post from Microsoft, it will soon be possible to push organization-specific Outlook mobile app configuration settings to users. Pushing a standardized group of Outlook mobile settings means that all users will have the same user experience. This will also benefit training and support by reducing the number of configuration options that must be taught and supported. Administrators can standardize on settings such as use of Touch ID for authentication, blocking external images, MailTips, and use of Focused Inbox.
Administrators will also be able to push Outlook mobile account setup configurations, for accounts that use modern authentication (notably, Exchange Online/Office 365). Administrators can instruct users to log in with their work account credentials, ensuring a consistent client setup.
Microsoft has also announced plans to enhance the policy settings that can be pushed to Outlook mobile clients via Microsoft Intune. But they are short on specifics and timing, so there are no specifics to consider for now.
There Are Also Some Information Management Goodies
Microsoft has extended its Information Protection labeling to Outlook mobile. This feature allows administrators to define information security labels and associated actions, which are then applied by users. For instance, an administrator could define a "Company Confidential" label, with the associated action of encrypting the message. If a user applies an Information Protection label to a message, the associated security actions will be applied.
I like the idea of defining information security labels and associated actions. But any security tool that relies on end users to take action is going to be limited in its impact.
And More (to Come)
Microsoft has also dangled some other features, with delivery not defined. So, watch for further guidance as feature delivery firms up.
Outlook and Teams will be further integrated. Users will be able to add Teams meetings to Outlook calendar events. Users will also be able to join a Teams meeting directly from Outlook.
Users will be able to define Favorites (think: my boss) and make sure they receive a notification message if a Favorite sends an email or calendar invitation.
Users will be able to take a picture of a business card and save contact details directly to Outlook. (I'm looking forward to this feature!) There are probably other applications that do this now. But having the integration with Contacts will be valuable.
Users will have an easier time adding shared calendars to Outlook mobile. This will be valuable for organizations that rely on calendars for meeting rooms, cars and other organizational assets.
The continued integration with Teams will be a good move for organizations beginning to adopt this collaboration platform. But for now I'm happy to see Microsoft give service administrators some love, with tools to help automate and standardize Outlook mobile application deployment.