Scientists Have Created a Genetic Recipe for Better Tasting Tomatoes
Scientists are ushering in a tomato taste revolution, by discovering a genetic recipe for tastier tomatoes. Denise Tieman from Chinese Academy of Agricultural Sciences and co-researchers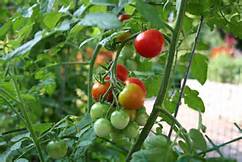 conducted an extensive genetic analysis of around 400 tomato varieties, that included sweet-tasting cherry tomatoes and heirloom varieties. They've identified some of the components of tomatoes which make them more flavorful. This resulted in proving that, commercial varieties of tomatoes either don't have any or very low amounts of these same flavor components.
The research team from the Chinese Academy of Agricultural Sciences and co-researchers identified the genes that are involved in the production of the flavorful components to gain insight into how to develop better tasting tomatoes using molecular breeding. They quantified flavor-associated chemicals in 398 modern, heirloom, and wild accessions. This helped them single out the chemicals that contributed the most to adding the flavors the consumers liked most.
The whole-genome sequencing and a genome-wide association study permitted identification of genetic loci that affect most of the targeted flavor chemicals, including acids, sugars and volatiles. These combined results have provided a better understanding of the flavor differences in modern varieties of tomato.