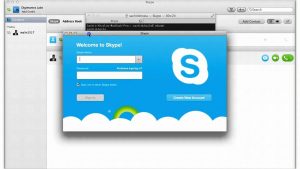 Microsoft announced that they will soon direct Mac users to the Skype for Business on Mac desktop app instead of the Skype Meetings App.  This is being done as an effort to provide a more efficient meeting experience for Mac users.  Microsoft had previously announced this change was to happen back in December.  They decided to push the deployment date back to improve the product based on initial customer feedback.  These improvements are almost complete and the new product will be the only available option for download after April 5.
The Skype for Business on Mac desktop app will give people the ability to join a meeting as a guest without signing in.  Therefore, if a user doesn't have a Skype for Business account they will still be able to use the app to participate.  The same is true if the user is outside of the organization that is hosting the meeting.
This change applies to all organizations that are configured to use the online Microsoft Content Delivery Network (CDN) and that join meetings hosted in Skype for Business Online or Skype for Business 2015 Server.