Streamline your organizations compliance process with these new Office 365 features
I've found that most of our customers need to stay in compliance, so staying on top of what new in Office 365's eDiscovery is important. Most of our customers are enterprise organization but more and more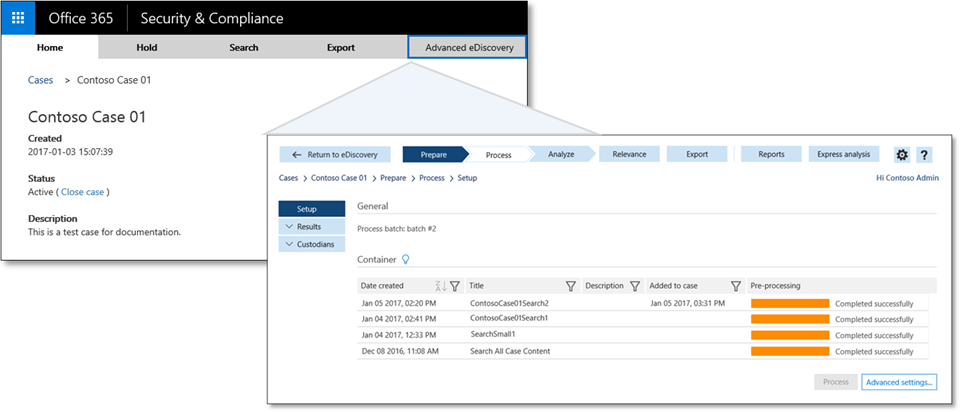 businesses around the world need to protect, and quickly find important information to meet business, legal and regulatory compliance requirements.
Microsoft is continuously working on bettering the eDiscovery and Data Governance features in Office 365. Staying true to that fact, Microsoft's recently released these new features:
Rights Management (RMS) decryption in Office 365 eDiscovery – Automatically decrypts RMS-encrypted email messages when choosing to export with the MSG Export option.
Optical character recognition in Advanced eDiscovery – Extracts text from images files and objects within the files, which reduces the amount of work required to analyze image files.
Unified case management – Provides a consistent user interface spanning the eDiscovery capabilities in Office 365, from core to advanced, this helps to reduce any potential human errors by streamlining eDiscovery case definition and reducing many steps in the process.
Stay up to date with Microsoft's Security, Privacy and Compliance Blog.