Sway:  Microsoft's New Online Presentation Tool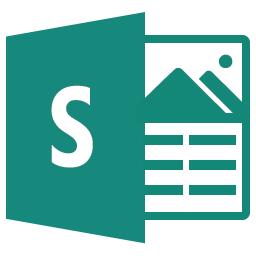 Last October, Microsoft announced that they were working on a new program that would be a part of the Office Suite: Microsoft Sway. Sway is an online presentation tool that will allow users to create interactive experiences with various forms of media. This new free app aims to allow users to simply and seamlessly combine text, pictures or albums, graphs & charts, videos, and social media content.
Sway is the name of the tool and the name of each individual project; the app Sway is used to make "a Sway." Some useful information can be found in an introductory video posted to the Office YouTube Channel. The app's algorithms and templates do most of the heavy lifting to arrange content, which can be added easily using regular drag-and-drop interface.
This program "lets you create and share interactive reports, presentations, personal stories, newsletters, vacation memories, school and work projects, and more." Viewing a Sway is more fluid than a PowerPoint, and is vaguely visually similar to Tiles. The end result is something that looks like a professional web page, but in a fraction of the time and with no advanced expertise necessary.
Sway is already available as part of Office 365. Microsoft has been steadily adding new features throughout 2015, and additional capabilities are said to be forthcoming, such as SharePoint and OneDrive for Business connectivity.