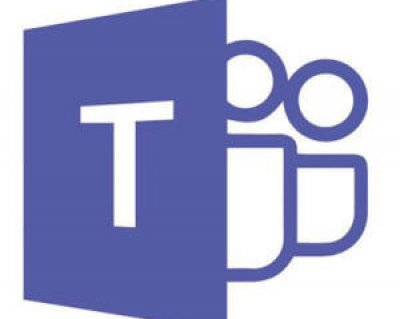 It's clear that there's no moss growing under the feet of the Teams developers at Microsoft. And that's probably a good thing. This source says that Teams is outpacing Slack in company adoption. In this post I'll talk about the latest telephony features being introduced for Teams. I'll also cover the new Teams administrator roles that are coming out. Microsoft is working hard to remove any roadblocks for customers considering Teams for their telephony needs.
New Calling Features
Microsoft has rolled out a few new Teams calling features. This effectively completes the work they've been doing to bring Teams calling features to the same level of Skype for Business Enterprise Voice. Here are the new features.
Shared Line Appearance
With Shared Line Appearance, a user can answer multiple calls to a single shared number. Shared Line Appearance can also be set up for a group of users.
Call Park
You answer a call at your desk. The caller wants to know about inventory in stock. That means you have to run down to the supply room and check. It would be nice to be able to "park" the call at your desk and pick it up using the extension in the supply room. Call Park lets you do that.
Group Call Pickup
Group calling (allowing anyone in a group to answer a call to a given number) has been available for a while. With Group Call Pickup, users can answer calls to colleagues on their (the users') phone. If you have someone who gets a LOT of calls, this feature might be useful.
Location-Based Routing
Location Based Routing allows you to restrict the routing of calls between VoIP endpoints and Public Switched Telephone Network (PSTN) endpoints, based on the locations of the parties involved in the call. Location Based Routing also enables restrictions on routing of calls to PBX or PSTN endpoints, based on the location of the caller. Location Based Routing can be important if you need to worry about routing calls between VoIP and PSTN endpoints in order to manage call quality. Ideally, this is something you can let the network worry about.
Location Based Routing is in Preview now. The other features are rolling out now; rollout should be complete in January. You'll need to run PowerShell cmdlets to enable these features.
My take? Shared Line Appearance and Group Call Pickup address "edge case" scenarios for me. Call Park is a more mainstream feature. And you hopefully won't have to worry about Location Based Routing unless you have some kind of hybrid VoIP/PBX setup.
New Teams Administrator Roles
Microsoft has created four new administrator roles for Teams. All of these roles are related to telephony management. Here are the roles.
Teams Service Admin
This role handles all aspects of the Teams service except license assignment. They can set policies for telephony (calling), messaging (chat) and meetings. They can manage users and their telephony settings. They can also manage Office 365 groups; this is important in governance (aka keeping groups neat and tidy).
Teams Communications Admin
The Teams Communications Admin handles settings for calling and meetings. They get to assign phone numbers and set meeting policies. They can access call analytics to troubleshoot any calling issues that arise.
Teams Communications Support Engineer
The Teams Communications Support Engineer can also access call analytics for troubleshooting. They can also access full call information records (I'm guessing these are like Call Detail Records) for all participants in a call or meeting.
Teams Communications Specialist
The Teams Communication Specialist also has access to call analytics for troubleshooting. They also have access to full call information, but only for the user being searched for.
All of these roles are assigned via PowerShell.
Do you need to worry about these roles? Well, if you're not using Teams for telephony, then you only need to think about the Teams Service Admin, and only for handling Groups management. (Office 365 creates a Group when you create a Team. Users can directly create Groups, but I don't see that happening outside the context of creating Teams.)
If you are using Teams for telephony (aka Teams Phone System) then you will want to look at these roles. If you have a smaller organization, you probably only need the Teams Service Admin and Teams Communications Admin roles. If you're a larger organization, and especially if you have multiple locations, then the Teams Communications Support Engineer and Teams Communications Specialist roles will let you divvy up the work and provide more timely response to users.