The Skype for Business Transition has Begun
On April 14, 2015, Microsoft officially began the transition from Lync to Skype for Business. In the coming weeks, current Lync users will see the changes as part of their regular April update, which will combine the core functionality of both programs under the new logo. Existing Microsoft Office 365 and Skype users will be able to better integrate their communications experience with improved audio, video, and document sharing.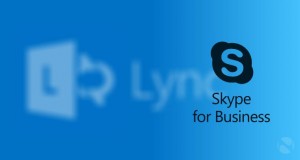 One of Microsoft's most important stated goals for the changeover from Lync to Skype for Business is simplification. As such, the new applications will feature a Skype-inspired user interface, with the features and functions that hundreds of millions of existing Skype users worldwide will recognize.
A step-by-step Skype for Business guide video from Microsoft is available, which explains its features and functions, including how to start an Instant Message (IM) conversation, initiate a voice call, or turn a voice call into a video call.  There are also one- or two-click options to set up meetings and share documents, or even share your desktop via the tele-conference.
Upgrading to Skype for Business is not without its challenges during this transition period.  The regular second-Tuesday-of-the-month patch, available April 14th, may not on its own complete the transition: other actions will be required.
At CGNET, attempts to update a particular desktop machine required multiple rounds of updating and restarting, only to be stymied at the end—having run up against a local Lync server that had not yet been updated to match.
Microsoft details the necessary steps to take to update a Lync server here, changes which will allow the updates to be fully realized on each individual user's computer. Some additional information about this process can be found on this website, which explains the patching process in a slightly different manner (and with screen-captures) or on this site, which traces the history of the past few updates pertaining to the Lync/Skype for Business changeover.