U.N. Early Listening System:  a "Technology Facilitation Mechanism"
The proliferation of cell phones, and the eradication of diseases such as smallpox and polio are already making dramatic changes for parts of the developing world. What will the impact of solar power, cheap prosthetics, or access to the entire accumulated knowledge of humankind via the internet on an ever more connected worldwide society be? The Technology Facilitation Mechanism was created to address the risks and opportunities of such advancements.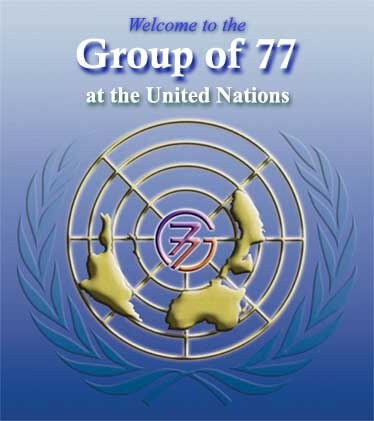 After a four year process of negotiation and preparation, an organizations of countries called the G-77 has completed their proposal for submission to the United Nations General Assembly. The proposed Technology Facilitation Mechanism was the product of a meeting in Addis Ababa, Ethiopia, which took place from 13-16 July. Its purpose will be to set up a new interagency public-private study group that will assess new and emerging technologies, and their impact on the developing world.
.
The G-77 organization (or "Group of 77") was founded in 1964 with the intent to "articulate and promote their collective economic interests and enhance their joint negotiating capacity on all major international economic issues within the United Nations system." As of 2015, its membership has grown to 134 members across Africa, Central and South America, and Asia and Oceania—the so-called "Global South."
The process of creating the Technology Facilitation Mechanism was spearheaded by Brazil, India, Egypt, and China, and will be launched officially at the scheduled development agenda Summit in September 2015 at UN headquarters in New York.