Use Microsoft Teams to Collaborate, and Get More Done!
Collaborating has been on the rise over the last 5 years and this rise suggests employees are now working on nearly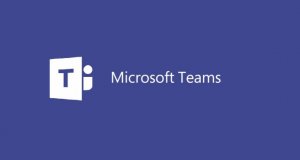 double the numbers of teams they have been over that same time frame. This also proves that now more than ever people are adopting collaborating tools and methods to help them get their work done.
My last blog post, Increasing Productivity through collaboration with Office 365 – Free Webinars with Q & A sessions, was very informative for our customers. In that same vein, I want to offer our customers and anyone interested, in a test drive of Microsoft Teams.
What does this "test drive" of Microsoft Teams entail?
This online session usually lasts about 90 minutes, and starts with a business discussion that opens for the question, what are your biggest business challenges? We ask this question to get you thinking about the areas in your business that need assistance, and we lead into how collaborating with Microsoft Teams can help.
You will receive a link from us, to connect your own device to a remote desktop loaded with the latest and greatest technology from Microsoft.
During this interactive online session, you will explore:
How Microsoft Teams, the newest collaboration tool:

Keeps everyone engaged with threaded persistent chat.
Creates a hub for teamwork that works together with your other Office 365 apps.
Builds customized options for each team with channels, connectors, tabs and bots.
Adds your personality to your team with emojis, GIFs and stickers.
How to keep information secure while being productive—Make it easier to work securely and maintain compliance without inhibiting your workflow.
How to quickly visualize and analyze complex data—Zero in on the data and insights you need without having to involve a BI expert.
How to co-author and share content quickly—Access and edit documents even while others are editing and reviewing them all at the same time.
How to get immediate productivity gains—Most attendees leave with enough time-saving skills that time invested to attend a Customer Immersion Experience more than pays for itself in a few short days.
If you want to book a Microsoft Teams test drive session with us, let me know through our contact page.