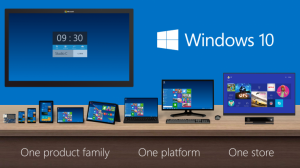 With Windows 10, the newest version of the tech leviathan's operating system, Microsoft is embarking in a bold new direction. Their aim is to create an OS that can incorporate all elements of modern computing, using any device from any location at any time. On September 30, 2014, Executive OSG VP Terry Myerson announced on the Microsoft blog that, "this new Windows must be built from the ground-up for a mobile-first, cloud-first world [and] help our customers be productive in both their digital work and their digital life… Experiences – no matter what device you're on – just need to work." Microsoft's goal is to unify the PC & mobile experiences to create a more user-centered experience than ever before.
Among the expected enhancements to Windows are a number of key features. The new OS will include the restoration of a more traditional Start Menu, but enhanced with features borrowed from the mobile experience, including customizable Tiles. Also, the automatic full-screening of Apps in the desktop environment is going the way of the Dodo. Apps will now have a menu bar that will enable the user to fullscreen or resize the App window at their discretion, as with a traditional program. Additional enhancements allow for the ability to rapidly move between different views, snapping windows into place on the screen or organizing windows in entirely separate desktops.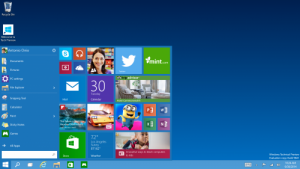 Another dramatic shift for Microsoft is the language that they are using to frame their announcements—which will affect the future of the user experience with the OS. Windows will no longer be a product, but a service. "With Windows 10, the experience will evolve and get even better over time. We'll deliver new features when they're ready, not waiting for the next major release," Myerson explains. This is good news for both users and IT professionals, as security and productivity improvements can be made to systems in real time: no more counting the days until the newest version might be released.
Many organizations have held back from upgrading beyond Windows 7, due to usability issues with the touch-screen interface. Microsoft has tacitly acknowledged the market's call for continued support of the mouse & keyboard interface – Windows 10 just might be the right opportunity to begin your organization's transition away from a traditional "desktop" OS and towards a new system that can work for all devices.
Finally, the key issue facing any individual or business: price tag. Microsoft has decreed that for its first year of availability, Windows 10 will be available as a free update to those using Windows 7 and Windows 8.1. Windows 10 was released into public Beta through the Windows Insider Program in September 2014, and is expected to be officially released sometime in late 2015.
Additional information from Microsoft:
The Next Generation of Windows: Windows 10