Yammer External Groups are here!
Earlier this week Microsoft's Yammer team announced the new external groups feature in Yammer. The external groups release enables you to include people outside your company in a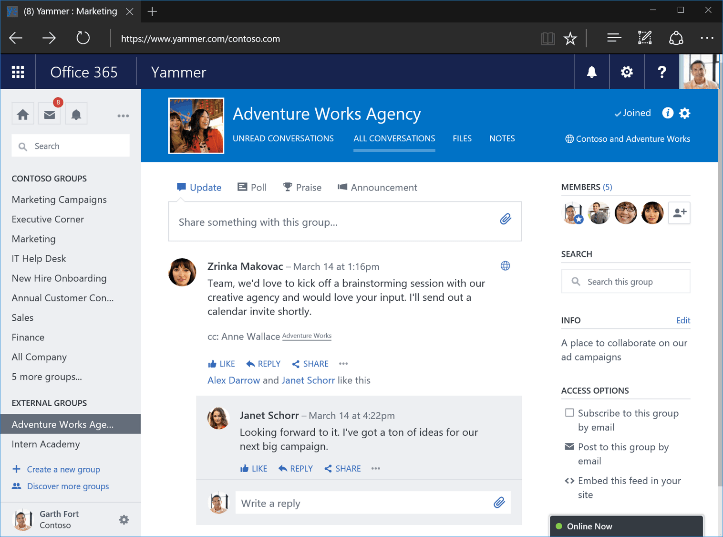 Yammer group. The external groups feature was designed to make it easier for extended teams to work together.
Yammer's new external groups capabilities build off of the external networks and external messaging capabilities, which enable you to add people outside your organization directly to a thread in your organization's Yammer network.
Yammer team members with the correct privileges allow external groups to fully participate in projects by providing access to all the conversations and content in the group. Yammer still maintains the security of your network data by listing all external groups in a distinct section under the Groups menu. Yammer uses clear indictor's in the User Interface (UI) to alert users to the presence of external team members. External groups require admin approval for external members who want to join, and a set of proactive controls from Exchange Transport Rules. These controls prevent sensitive company information from being unwittingly shared. Yammer has also added functionality to their data export to help verified administrators see which files and conversations are accessible to external users.
Yammer's external groups are available now!
Yammer continues to solidify themselves as the enterprise social network of choice.