Network Security Check Up
CGNET now offers Core Security's Network Security Checkup (NSC)!
The Network Security Checkup gives you the power to improve your perimeter defenses, uncover hidden threats and initiate a response to stop data theft.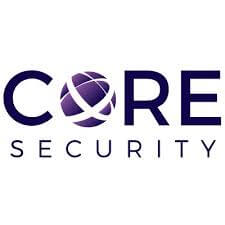 CGNET applies Core Security's technology in a 30-day assessment service. Working with Damballa the following are undertaken:
Monitor and diagnose your network activity from an easy-to-install passive sensor. There are no complex configurations required.
Assess the evidence, identify threat-related behaviors and deliver a detailed evaluation with recommendations for strengthening your environment.
Clean infected devices, close security holes and improve the performance of existing tools.
Core Security (previously Damballa) Failsafe Video
Not your average security test
Vulnerability scans and penetration tests inspect the attack vector. Typically we do these in conjunction with the NSC.  Advanced hackers and attackers can easily and regularly bypass perimeter defenses. Once hidden inside, your ability to find and contain them is what matters most. Core Security's Network Security Checkup gives you that visibility with a thorough analysis of:
Active threats inside your network
Endpoint communications with criminal Command and Control
Files downloaded and executed
Network traffic analysis
What can you expect?
The Network Security Checkup only requires you to place our passive sensor within your network so we can see all of your outbound Internet communications. Our sensor monitors traffic between your endpoints and DNS server, Proxy server and Firewall. We use Core Security to monitor live traffic, review the diagnostics, present evidence and recommend remediation activities.
When do you need a Network Security Checkup?
CGNET is using Core Security's Network Security Checkup technology to help enterprises in a number of ways:
Perform due diligence on networks during enterprise acquisitions
Understand where prevention tools are falling short
Meet compliance standards for constant monitoring of threats
Pinpoint devices actively communicating with threat actors
Understand the overall health of the network
Contact us for a quote, or if you have any questions.  CGNET is authorized to offer special pricing for non-profits, NGO's, foundations, and Inter-Governmental organizations.
+1-650-833-6000