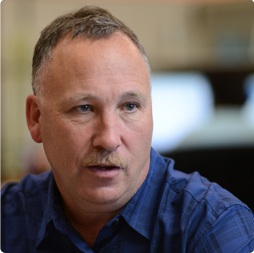 Daniel Callahan
Vice President, Global Services
M.S. Management, MIT Sloan School of Management
---
Dan is responsible for development of CGNET's cloud and cyber security services.  He oversees all aspects of CGNET's Office 365, Skype for Business, Azure, and Dynamics CRM cloud services. He also oversees all aspects of CGNET's vulnerability testing, Advanced Persistent Threat testing, risk assessment and security consulting services.
As a consultant, Dan has conducted many technology planning, assessment and tool selection projects for customers including the Marin Community Foundation, the Stuart Foundation, Education Pioneers, the California Wellness Foundation, the Houston Endowment, the Annie E. Casey Foundation, ClimateWorks Foundation, the Duke Endowment, Oak Foundation, the Ludwig Institute for Cancer Research and Carnegie Hall.
Dan served as Director of Marketing and Business Operations at CGNET from 1999 to 2003.  Prior to rejoining CGNET in 2011, Dan held Director- and VP-level positions in Product Management and Marketing at iPass, SOMA Networks, Daintree Networks (acquired by GE) and YouSendIt (acquired by OpenText).  He has been responsible for product lines generating up to $100 million in revenue. Dan has more than 20 years of experience in Product Management, Product Marketing and Software Engineering in the broadband, networking, energy management, mobility and cloud-based services industries.  Dan has managed large-scale systems software projects and specified requirements for software supporting millions of concurrent user sessions. Dan's undergraduate degree is in Anthropology from Stanford University.