Overview | IT Management | IT Assessment | Cloud Services | Cyber Security
CGNET Cloud Services
---
CGNET sells and supports a full "stack" of cloud services. These include: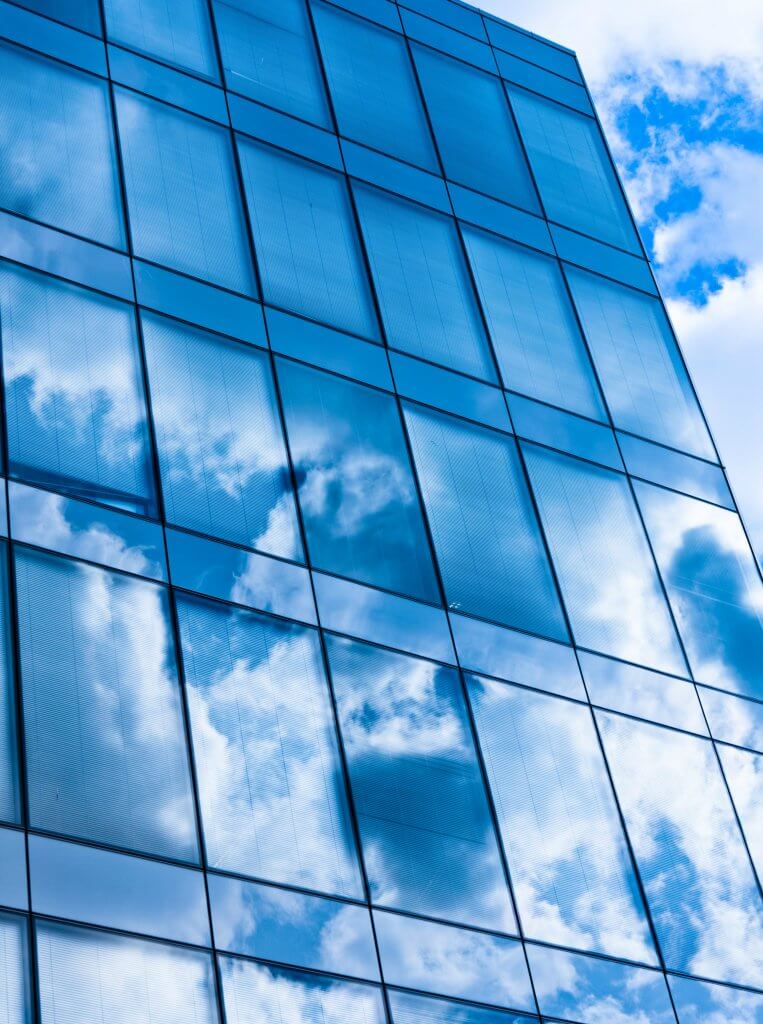 CGNET is certified by Microsoft to sell and support these services.  We have established a deep relationship with Microsoft that leverages their resources for the benefit of our customers.
Organizations look at cloud-based services for many reasons, but one of the most compelling is the organizational agility and resilience these services enable.  Organizations are going through a digital transformation, and internal IT is outsourcing common management and administrative functions to the cloud. This way, these functions can deeply engage with line-of-business executives to advance the mission of the organization.
Office 365

Office 365 can mean a little or a lot.  Under the Office 365 umbrella are individual services such as email (Exchange Online) and Office software subscriptions (Office 365 Business).  For most organizations, however, Office 365 represents a suite of services, enabled on the organization's timetable and delivered via the cloud.
What's Involved?
The typical Office 365 plan includes these elements:
Business-class email (Exchange Online)
File and document management (SharePoint Online)
Cloud-based sync-and-share (OneDrive for Business)
Collaboration tools (Groups, Teams, Planner, Yammer)
Communications (Skype for Business)
Access to Office applications (Office 20xx, Office Online)
All of these services are delivered via the web (some with additional "helper" applications).  All are maintained on servers managed for business-class availability, reliability and security by Microsoft.
Moving to Office 365 involves subscribing to a plan, configuring user accounts and services, and copying (migrating) existing content from your current solution to Office 365.  CGNET can help with all of these steps.  We've helped dozens of organizations make the leap, and we leverage our own tools as well as those from Microsoft to make the process efficient and straightforward.
In addition, CGNET is there after the move, to help you manage the system going forward.  We can tackle service delivery and configuration as well as ongoing support and expansion.  In short, you're never on your own.
What Do I Get?
With Office 365, you get a turnkey service, available from anywhere on the Internet.  Plus you get access to an ever-evolving set of services as Microsoft pushes out services updates several times each year.  Customers frequently say, "it just works."
What Are the Benefits?
Some organizations benefit from shifting their expenditures for IT from capital expense to operating expense.  All organizations can turn the work of day-to-day service management over to others, and focus on partnering with business owners to drive the organization's mission forward.
What Does It Cost?
Costs depend on the subscriptions you choose and the number of users in your organization.  Microsoft offers generous discounted subscription pricing for non-profit organizations.  Implementation costs will vary depending on whether your organization wants to do the work in-house or outsource it to a trusted partner like CGNET.  Larger commercial organizations can benefit from Microsoft services and subsidies to get organizations up and running with Office 365 in the least amount of time.
Azure Platform-as-a-Service

Organizations often take their first step to the cloud by adopting a Software-as-a-Service (SaaS) application such as email or document sharing.  Once they have confidence in their ability to operate with a cloud-based application, they often want to move additional applications to the cloud.  Since only a few applications are sufficiently generic to be offered on a SaaS basis, organizations will want to enable a Platform-as-a-Service (PaaS) such as Microsoft Azure to move their individual applications to the cloud.  Example applications that are candidates for being enabled via the cloud are functions such as backup and recovery, as well as line-of-business applications such as accounting/finance or human resources.
What's Involved?
You can think of Microsoft Azure as a completely scalable, customizable computer for hire.  You specify what computer resources you want, for how long, and "rent" these resources.  Need a quad-core processor with 500 Gigabytes of RAM and 6 Terabytes of flash storage for the next 24 hours? Easy. Need to scale that machine to eight cores? Also simple.  The experience is comparable to ordering a custom-configured computer from Dell, only it's delivered instantly and is yours for only as long as you need it.
Enabling an application in Microsoft Azure typically involves these steps:
Engineer/configure the application by determining what compute resources (storage, memory, bandwidth, processing power) the application requires.
Determine who needs access to the application and over what time period (9-5 Monday through Friday? Always?)
Set up the compute platform that will host the application.
Upload the application data.
Test the application and adjust as needed.
Roll out the application to the organization.
It can be challenging to properly configure the compute environment to match the needs of the application and users, while avoiding unnecessary service expenditures.  CGNET has the experience to help you successfully deploy your applications in the most cost-effective manner.
What Do I Get?
The short answer is, "whatever you want."  There are packaged applications like site recovery that are pre-configured for ease of ordering and installation.  All of the compute resources are also available in the exact quantities you need, for the specific time frames you request.
Most importantly, you get the application you want, sized to the needs of your organization and users, delivered on a compute platform that's available anytime, anywhere.
What Are the Benefits?
Imagine taking all of the hardware and software needed to run an application and relocating it to a data center managed by a third party.  If you rent space in a co-location facility, you're already experienced with having a third party manage the data center for availability.  Now take that a step further:  the third party now supplies the compute resources (hardware and OS) needed to run your application, and commits to keeping them up to date and available, all the time.
You still manage and maintain your application, but you no longer have to worry about updating servers and operating systems.  You also don't have to worry about accommodating sudden increases in compute resources needed to run the application.  Your users see the same or better levels of access and performance.  You see less server maintenance and management.
What Does It Cost?
The costs for running your applications on Microsoft Azure are comparable to the amortized costs of acquiring your own hardware and resources.  Costs can be streamlined by tailoring the hours or availability to match the needs of the organization, especially if 24/7 access is not a requirement.
Dynamics 365 (Dynamics CRM Online)

What's Involved?
Dynamics CRM Online is a powerful application delivered entirely online.  Modules for sales, service, marketing and the like are provided.  Dynamics CRM Online can be used out of the box. It can also be customized to match the needs of the organization.  A rich set of reporting features and analytics are provided.
What Do I Get?
Dynamics CRM Online is delivered in a Software-as-a-Service model, meaning that customers access all functionality without any hardware setup or maintenance.  Dynamics CRM Online is accessed via a web browser.  A CRM Online add-in is also available at no charge, that integrates CRM Online tasks with notifications in Outlook.  There is also an application for smartphones.
What Are the Benefits?
Dynamics CRM Online gives you the tools to manage every phase of engagement with your customers and constituents.  The application supports each step of the engagement process, providing both scalability and repeatability of the process.
What Does It Cost?
Dynamics CRM Online is available in several subscriptions that provide different levels of functionality at different price points.  You should also expect to invest in adapting CRM Online to your organization's particular workflows.  CGNET provides both experts and tools to accomplish this adaptation.
Skype for Business and Enterprise Voice

What's Involved?
Skype for Business is a communications and collaboration tool that can be used on its own as well as accessed from within other services.  Like its consumer namesake, Skype, the service is designed to be intuitive and easy to use.
Skype for Business provides several capabilities:
Chat/instant messaging
Voice communication
Video communication
"Presence" indication
Ad hoc and scheduled meetings with full media support
All of these services can be used by themselves or in combination with audio conferencing services or services that connect the Skype for Business environment with the legacy telephone network.
What Do I Get?
Skype for Business consists of
client application functionality such as custom dialing lists
server-side functionality such as integration with Microsoft Exchange
The service provides for communication across a variety of media, and with users that may or may not have the Skype for Business client application installed.  The entire service is delivered and maintained by Microsoft, except for the Skype client applications installed on user devices.
What Are the Benefits?
Skype for Business gives users an easy, natural way to communicate—via Instant Message, voice or video—using an interface users are likely to already understand.  Communication between Skype for Business endpoints over the Internet has no incremental communications costs.  Communication with endpoints on the telephone network has costs comparable to cellular telephone.
Organizations often report that users appreciate how Skype for Business integrates with other Office 365 applications.  For example, a user can tell when sending an email whether the recipient is available at that moment.  It's this ability to make communications a natural extension of other work activities that makes Skype for Business so popular.
Skype for Business can reduce or eliminate the need for dedicated conferencing and webinar applications.  Meetings can be initiated with a few clicks, and many meeting functions (such as polling, out-of-band communications, whiteboarding and screen/presentation sharing) are supported.
What Does It Cost?
Subscription costs vary depending on number of users and whether Skype for Business is used by itself or as part of an Office 365 "bundle."  Services that connect with the legacy telephone network or with audio conferencing may have additional subscription and usage-based costs.
Enterprise Mobility and Security

What's Involved?
Information security is an activity that crosses many technology boundaries.  It's no surprise, then, that different tools have sprung up to address one or more aspects of information security.  CGNET supports several tools, described in more detail here.
Enterprise Mobility and Security (EMS) is a collection of tools from Microsoft that leverages their deep learning in to identity, device and information threats to benefit IT Managers looking to put a comprehensive security solution together.
What Do I Get?
Enterprise Mobility and Security provides several services to address security across key elements of an organization's "attack surface."
Azure Active Directory Premium enables multi-factor authentication and single sign-on. An advanced version uses machine learning algorithms to announce events when a user's identity may have been compromised.  The advanced version also provides fine-grained control over administrative access to sensitive applications and administrative roles.
Microsoft Intune provides mobile device and application management, securing organizational content on remote and mobile user devices.
Azure Information Protection provides for encryption of data in transit and at rest
Cloud App Security helps you discover all of the cloud-enabled applications in use in the organization and provide greater controls over data access and sharing.
Advanced Threat Analytics uses machine learning to detect threats and report on unusual user/device behavior or malicious attacks.
What Are the Benefits?
EMS provides a number of tools that are all intended to improve the security of the organization's information.  Taken together, these tools give IT Managers the capabilities needed to identify and assess threats before they affect the organization.  The tools also provide the means to remediate information security breaches and protect organizational information.  These tools can substantially improve an organization's security posture.
What Does It Cost?
EMS is available in two subscriptions.  The E3 subscription costs $8.75 per user month.  The E5 subscription costs $15 per user per month.  Non-profit pricing is available for the E3 plan as well.  Implementation costs are dependent on the level of effort required.  CGNET will be glad to provide a quote if needed.
CGNET's Cloud Services blog
Industry News