Infrastructure Assessment
Organizations – particularly those that use an outside IT consultant to manage their technology – can benefit from a third-party assessment of their IT infrastructure. Find out if your infrastructure is set up ideally to meet your strategic goals, or if may be time for some improvements.
Learn more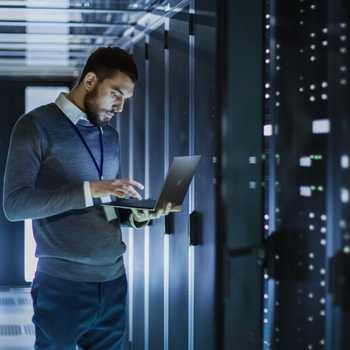 What is involved?
An initial assessment of current infrastructure and future needs is conducted. This will include discussions with your IT department and if necessary, staff interviews with appropriate personnel.
An inspection will be made of the current infrastructure, including testing of various components and configurations if necessary. We may also test and analyze the infrastructure's security.
Recommendations and a timeline for improving the infrastructure will be presented.  These will include alternative solutions and cost estimates.
Presentations to the appropriate decision-making bodies in the organization are an option, if needed.
What do I get?
All projects provide recommendations for an improved infrastructure, with alternatives, estimates of costs and the option of presentations to the appropriate decision-making bodies.
What are the benefits?
CGNET has more than 35 years' experience examining clients' infrastructures, and operating our own managed service infrastructure. We apply a methodology that links infrastructure considerations to the strategic goals of the organization, providing a practical roadmap for implementing enhancements over time.