As I discussed last week, Microsoft created a great synergy when they developed the various parts of their 365 platform. In particular, the relationship between Teams and Outlook is synced up in such a way that you can save yourself tons of time…if you know how! In that post I gave you a handful of timesaving tips for working with Teams and Outlook together. And as promised, I've got more this week.
This week I'll go over how to:
Share posts between Teams and Outlook
Set your upcoming Teams Meeting options from within Outlook
Change the default in the Outlook Calendar for future meetings to be online Teams Meetings
Share messages and posts between Teams and Outlook
From Outlook to Teams:
Let's say you have a rather time-sensitive message in Outlook that you need to share with a colleague. The problem is that you know she spends more time working inside Teams and may not see it immediately if you simply forward it to her inside of Outlook. Well, there are a few ways to get that Outlook message over to Teams, but I'm just going to explain the easiest one. Up in the Outlook toolbar, in the Home tab you see a "Share to Teams" button.

Click that, and away you go!  NOTE: If you are using Outlook on the Web, you can find this option only when you click the ellipsis in the message you want to forward: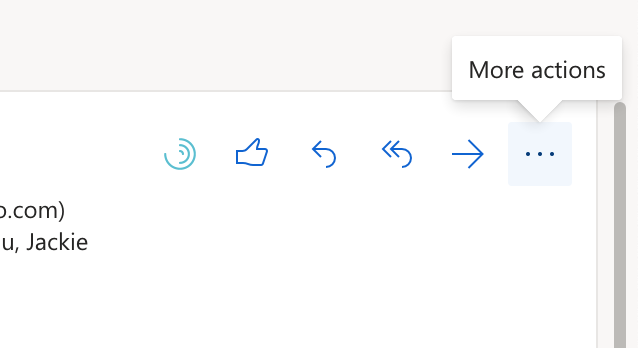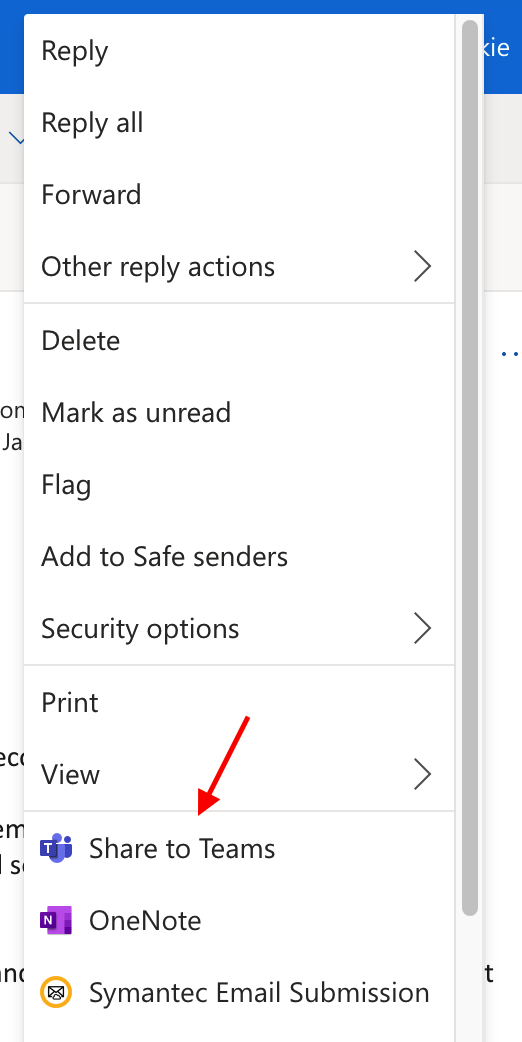 From Teams to Outlook:
Now, what about in the other direction, sending a post in Teams as an email to someone in Outlook? Just as simple!  Within the part of the post you want to send, click the ellipsis and select "Share to Outlook":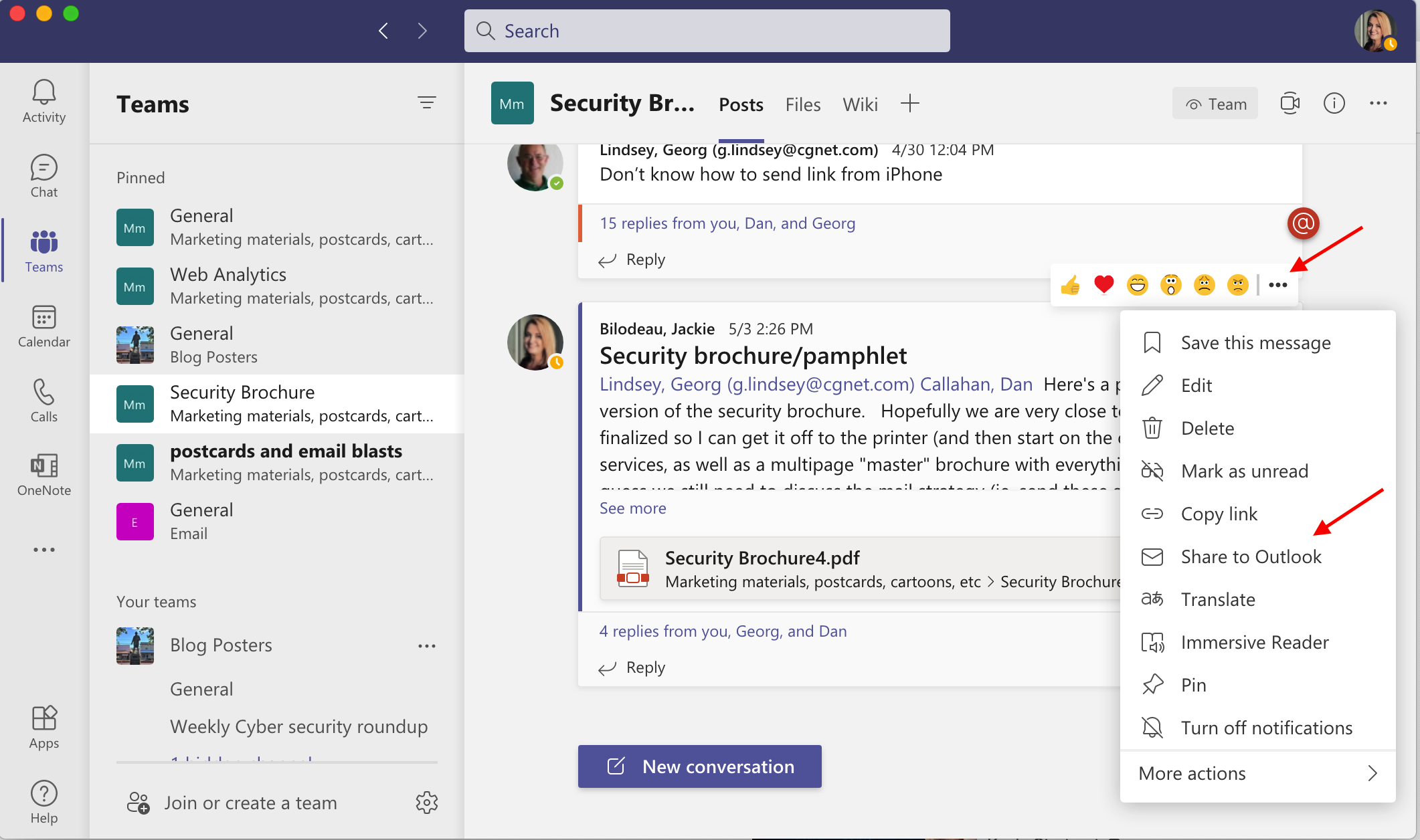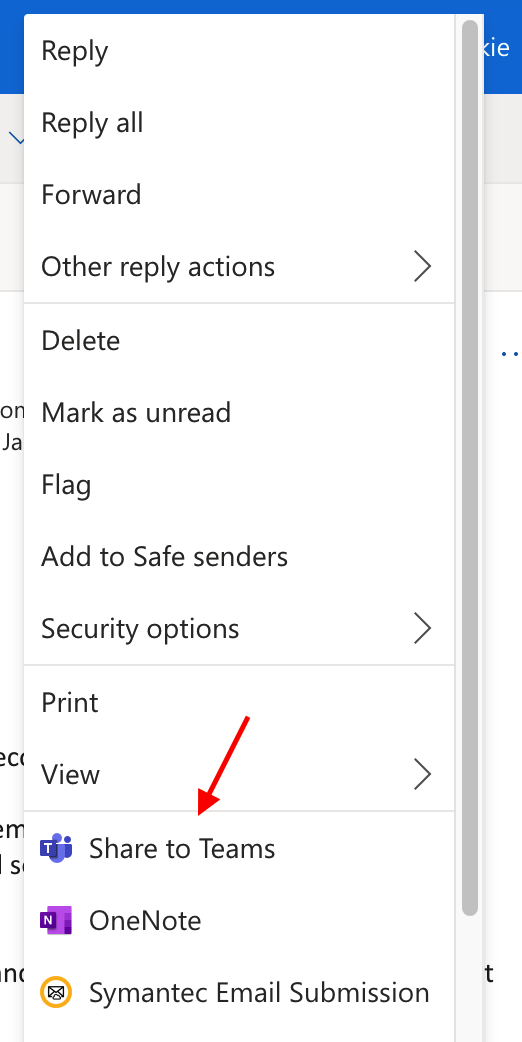 Once you fill in the address details and hit send, here is what that post will look like in the recipient's inbox. There will be a Microsoft Teams bar at the top and the conversation beneath: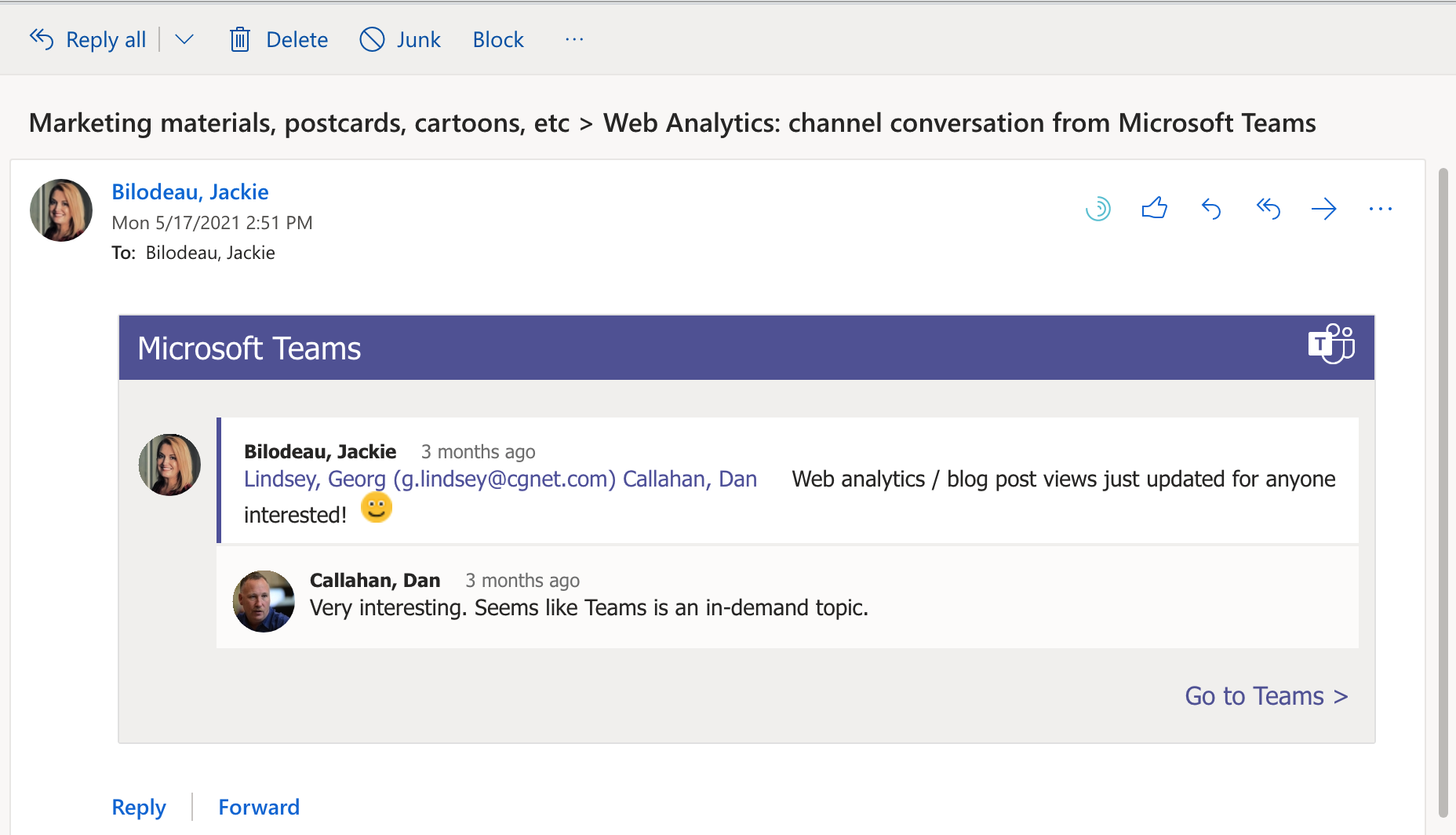 Also, there is a "Go to Teams" link at the bottom of the post to easily take the reader over to Teams to join the conversation there.
Set Teams Meeting options from within Outlook desktop 
Microsoft has now made it possible to set up your preferences for a Teams Meeting beforehand, directly in Outlook.  When you set up a meeting in the Outlook Calendar, you will see a new "Settings" button: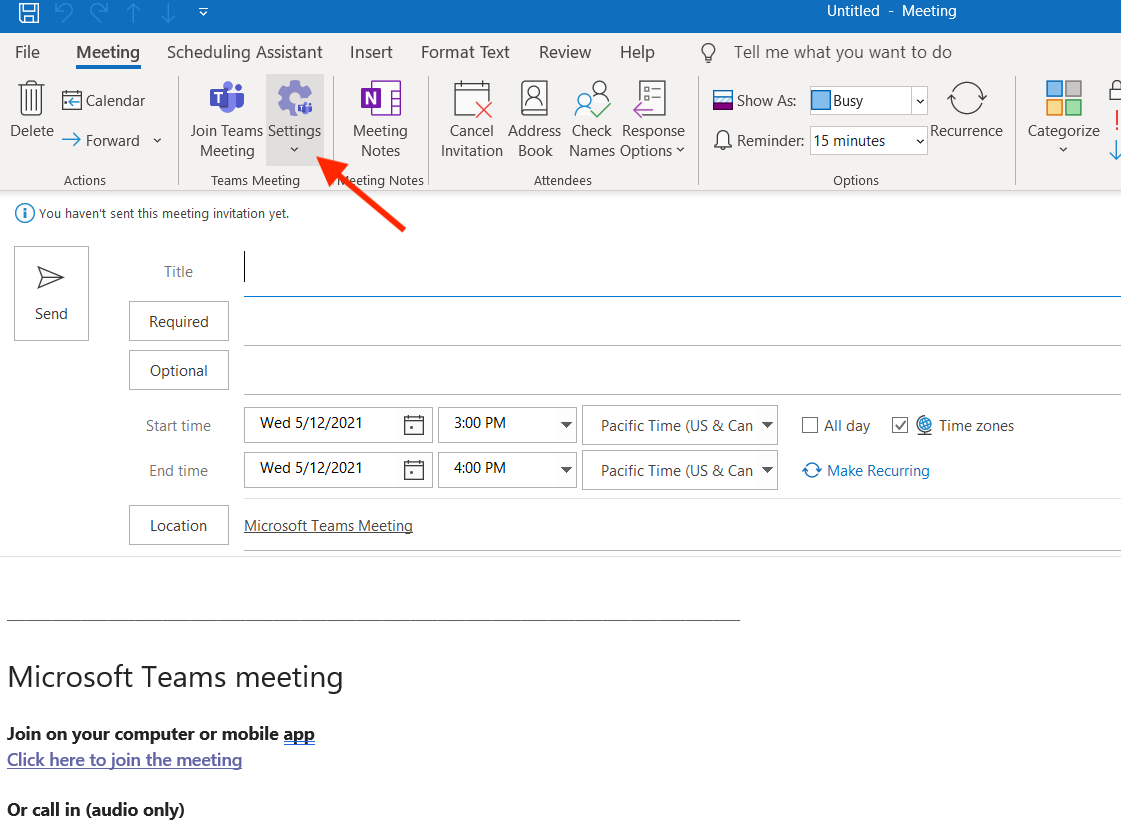 Click on it and you will get a Meeting Options screen. Here you can do the usual things like allow people to bypass the lobby, enable chat and so on: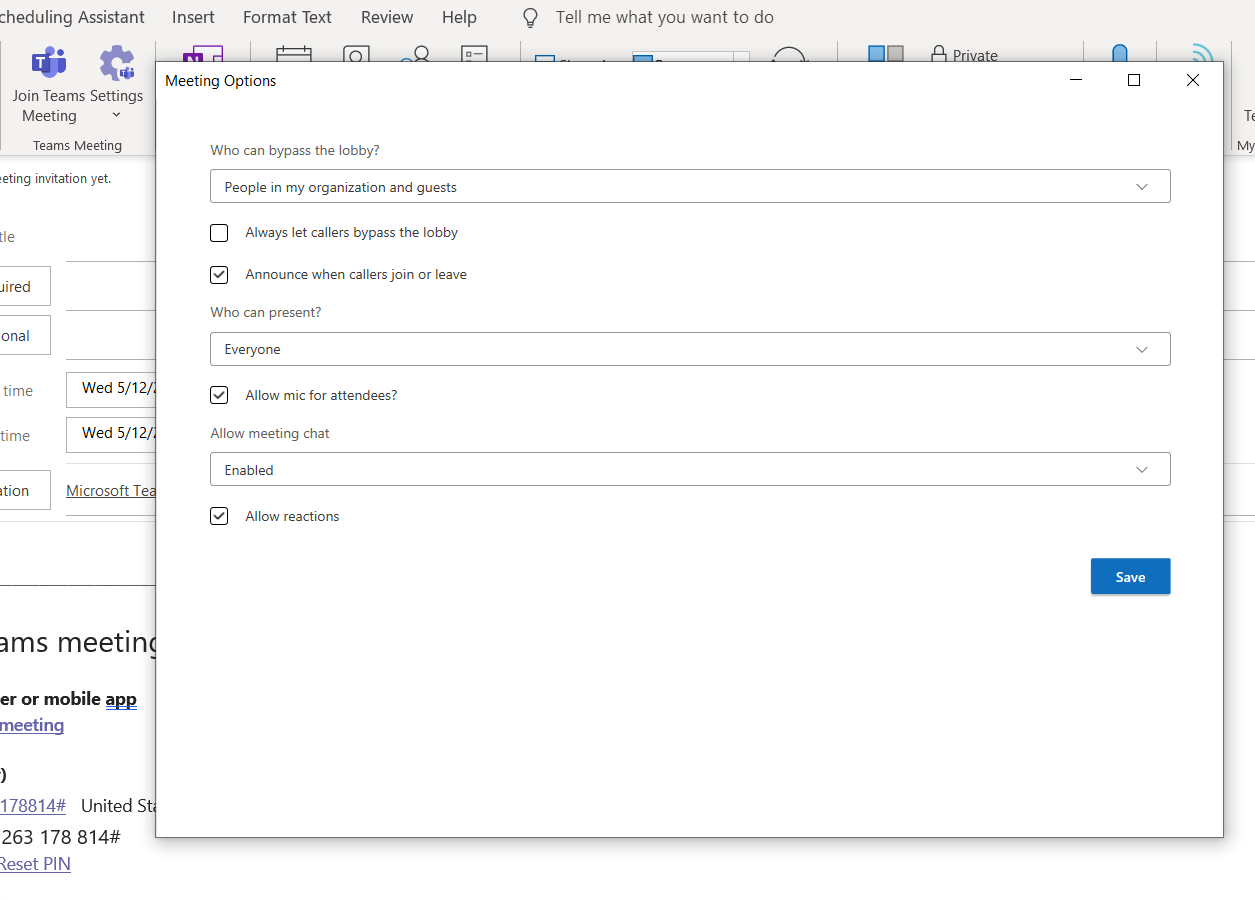 Default to Teams Meetings on your Outlook Calendar
There is a new setting in Outlook that makes all new meetings you set up default to be online (Teams) meetings. So if you accidentally click "New Meeting" instead of "Teams Meeting" (I've done this), you will end up creating a Teams Meeting regardless. All invited guests will automatically get a message about the meeting with instructions on how to join online. All you need to do to make this happen is to change your Calendar settings.
In the desktop version of Outlook, right-click anywhere on your calendar, scroll down and click Calendar Options and then check off "Add online meetings to all meetings".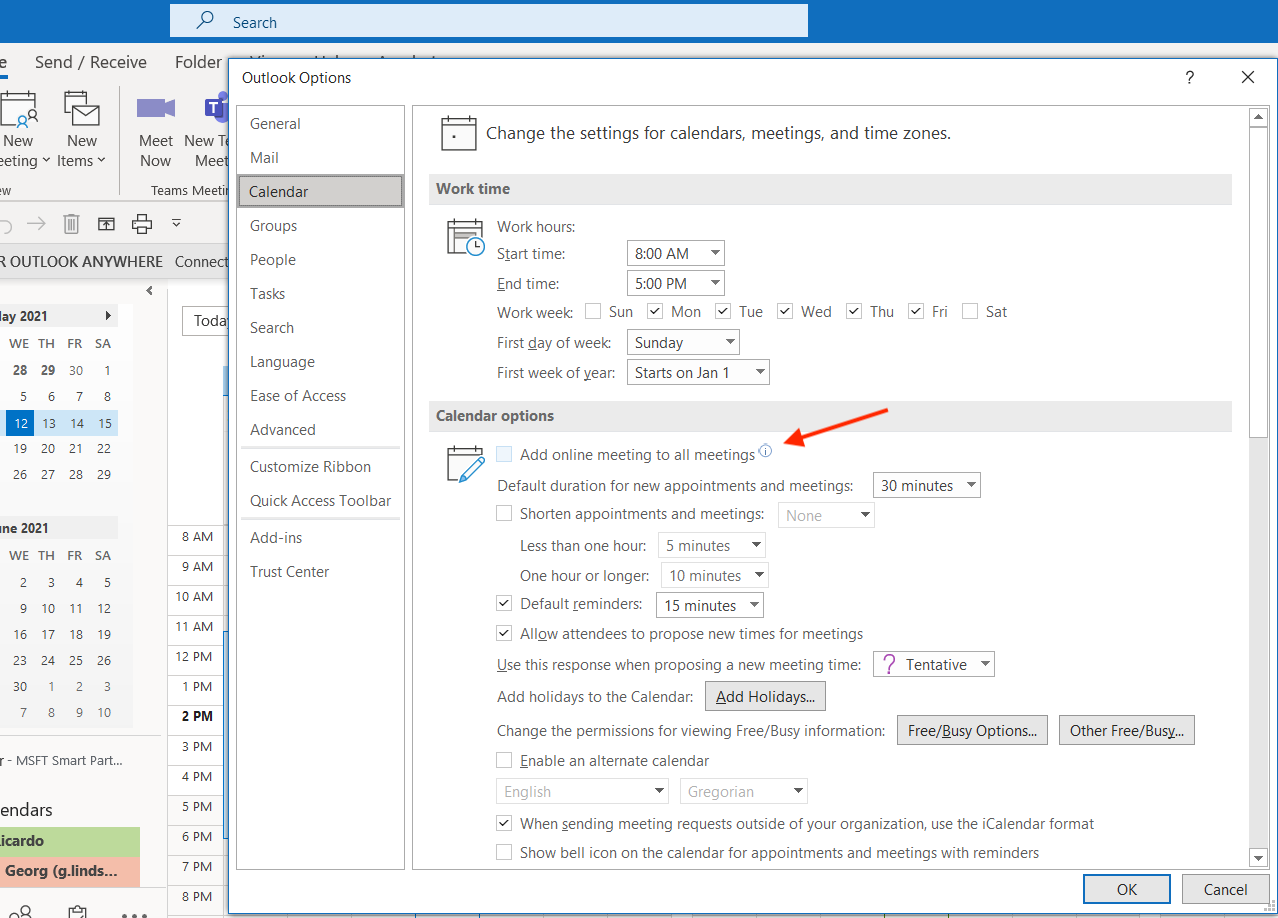 In OWA, you do the same thing, but it takes a few extra steps to get there:  Click on the Settings gear icon in the upper right, scroll down to "View all outlook settings", click on Calendar, select Events and invitations, and then once again, check off "Add online meetings to all meetings".

So there you have it! Hopefully these little tricks and tips will make your workday flow a little more smoothly. And keep in mind that Microsoft is always coming up with new ways to make 365 more user-friendly and interactive, so I will do my best to keep you updated with the latest as they roll out.