Last week I wrote about the Microsoft Loop App, now available in its public preview phase. Comprised of components, pages and workspaces, Loop is designed to enhance collaboration. Next, in an effort to make Teams meetings more effective, Microsoft will be rolling out a new Loop component: Collaborative Meeting Notes.
What is it?
With Collaborative Meeting Notes, Microsoft will now provide tools that help make meetings more effective. More specifically, they're improving how we track 3 aspects of our meetings:
Agenda: what we plan to discuss
Notes: what we actually discussed and decided and
Follow-up Tasks: what we need to follow up on
These capabilities will be integrated into the end-to-end meeting experience in Teams, Loop, Planner, To Do, Office.com and OneDrive for Business.
When will it happen?
Collaborative Meeting Notes will roll out in a preview phase from late April to mid-May.   The full, standard release is expected to roll out between late May and late June.
How does it work?
Before a meeting, organizers will have the ability to add Collaborative notes and to prepare by adding agendas or other materials in one place: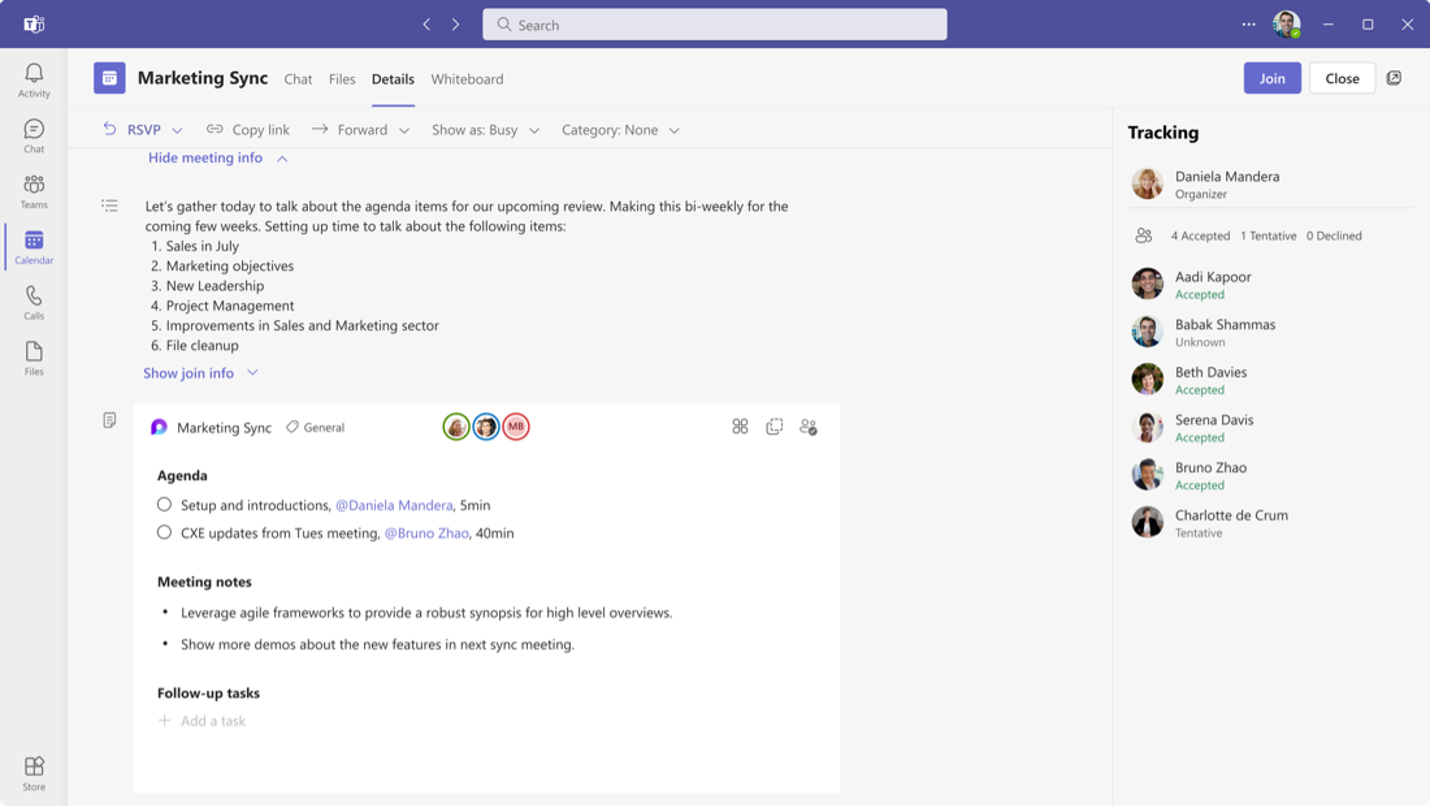 During a meeting users will see a Notes button that invokes these new capabilities. As you can see in the image below, meeting notes will be shown in the right pane of the meeting window. Users can open the Meeting Notes in their browser or on a second monitor if they require more room. All meeting participants can collaborate in real time, create an agenda, take notes and add tasks. Participants will receive an email notification when assigned a task in the meeting.  Additionally, it will be synced with the Planner and To Do apps.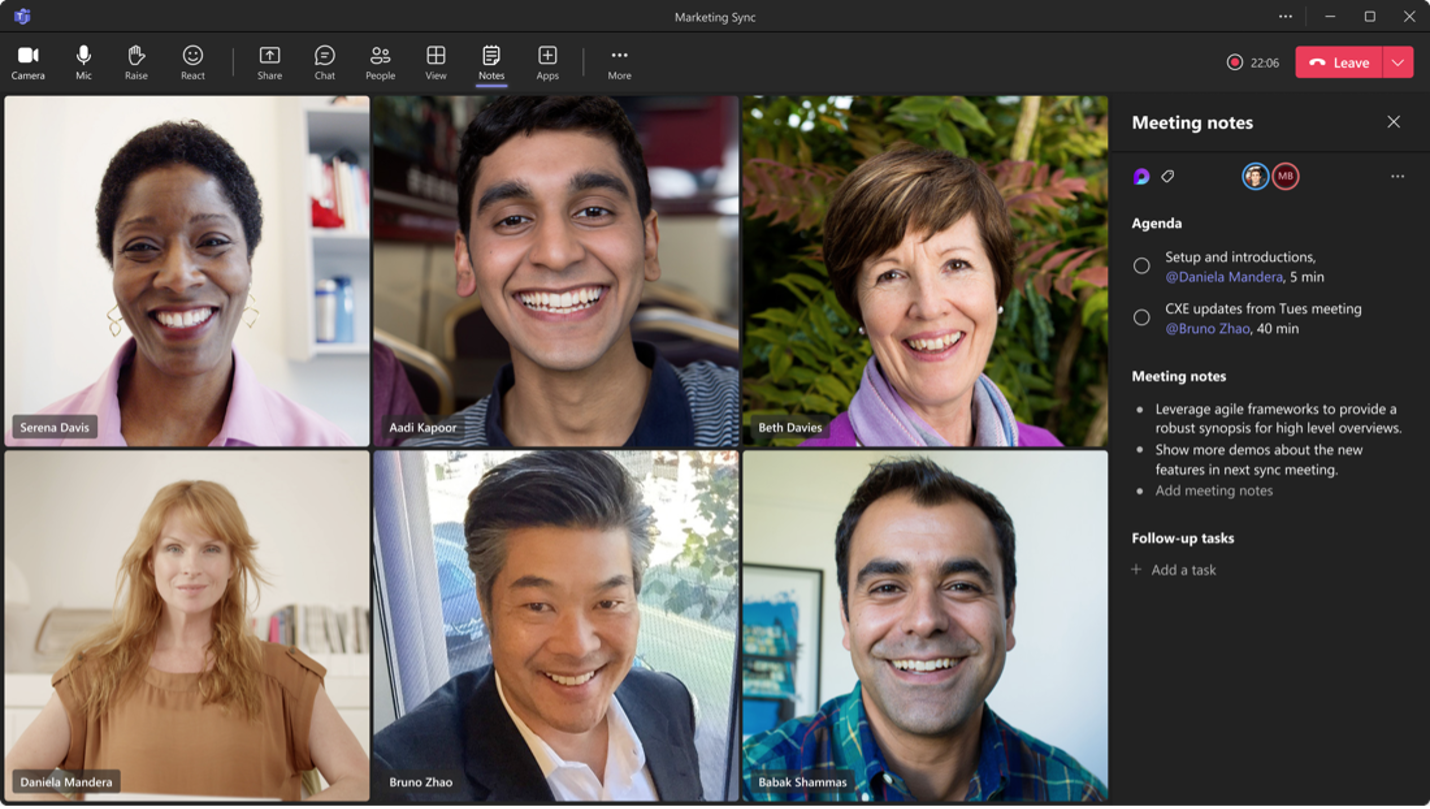 After the meeting, Collaborative Meeting Notes will remain accessible for all participants on the Teams calendar meeting details page. Because this is a Loop component, notes can easily be copied out of the meeting and into chats, group chats, emails and other documents. This makes prepping and follow-up even more seamless.
How do I set it up?
There is nothing to do to prepare. The Collaborative Meeting Notes component will be enabled by default as soon as it rolls out, so you can start enjoying more effective meetings right away!