Starting this month, Microsoft will be introducing  a few new features to improve your Teams Meeting experience.
Background effects in Teams meetings
Rolling out in mid-April, users will soon be able to select Microsoft provided background images prior to or during a video call. Building upon the popular background blur feature, Teams meetings will soon include background effects. This new feature in Teams allows attendees to customize their background from a list of pre-selected images. In May, Microsoft plans to further enhance meeting background options with the ability for users to upload their own custom images.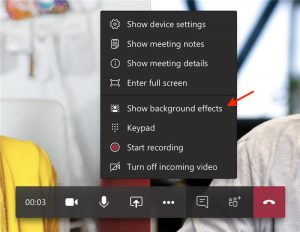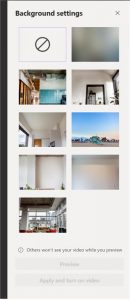 New experience for launching instant channel meetings
Starting in late April, Meet Now buttons in Teams channels will have a new home. You will soon find them in the Channel header in the top-right corner, where you can easily find them to launch your meeting.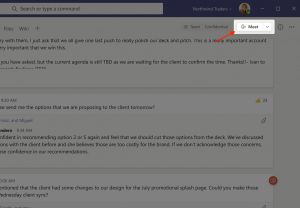 Improved Teams meeting join launcher experience
Also rolling out in late April, users will have clearer options for how they join a the meeting from a link.   You will be prompted with an option to join on the web, download the Teams client, or join with the native teams client. This will result in faster and more confident meeting join.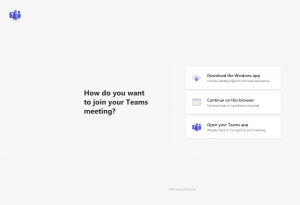 Stay tuned as more new features roll out this year!